National Assembly Speaker Moses Wetang'ula has suspended seven MPs From Parliament following the chaos that was witnessed on Thursday over the ouster of Nominated MP Sabina Chege as Deputy minority whip.
Among those suspended are Chege herself and Suba North MP Millie Odhiambo.
The two have been suspended from Parliament for two weeks.
Rosa Buyu who was earlier kicked out of the Parliamentary session alongside Millie will also be out for two weeks.
Ruaraka MP TJ Kajwang was also suspended for two weeks for playing a role in the chaos that Wetang'ula described as not Parliamentary.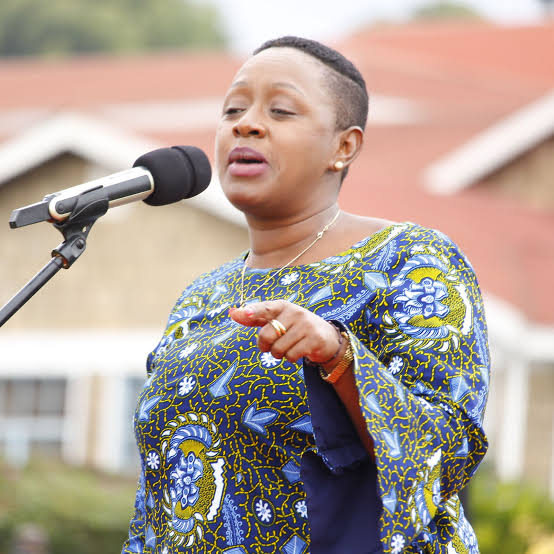 Others who were suspended are MPs Fatuma Mnyanzi, five days, Catherine Omanyo, also five days and Joyce Kamene who will miss out two sittings.
The chaos emerged after Wetangula declined to ratify the removal of Chege as Deputy minority whip.
He said he will not provide a ruling on the matter since a case is in court over the issue.
The ruling caused a pandemonium in Parliament with MPs allied to Azimio protesting.
"Sergeant at arms, ensure the two MPs are taken outside the Parliament. Honourable Buyu and Millie Odhiambo, please leave the House. I want to see the two MPs outside," Wetang'ula ordered even as the two became hesitant.
As the sergeant at arms removed the two from the house, other Azimio Leaders protested the decision and moved where Chege had sitted.
They attempted to eject her from the seat saying she is no longer the Deputy minority whip to occupy it.
The chaos became so intense that the speaker was forced to suspend the sitting for 15 minutes.
"The house will take a recess of 15 minutes," Wetang'ula directed even as ordered the mace to be lowered.