President William Ruto on Friday, September 16, attended the US -Africa Business Roundtable, San Francisco hosted by Prosper Africa.
The Head of State had the opportunity to pitch Kenya as the ideal market for Americans who are looking to invest in the African continent.
The President termed Kenya as the Silicon Savannah and the gateway to the East African Community.
"Kenya is your gateway to the Silicon Savannah, to the East African Community, the most integrated regional market of 500 million, and a Pan-African market of 1.4 billion. If you build it in Kenya, it works for Africa, and if you set up in Kenya, your African footprint is guaranteed. Our country is not only a thriving economy of the hardest workers you can find anywhere, it is also a scenic extravaganza of spectacular geography, and a thrilling theatre of rare wildlife in majestic action," President Ruto stated.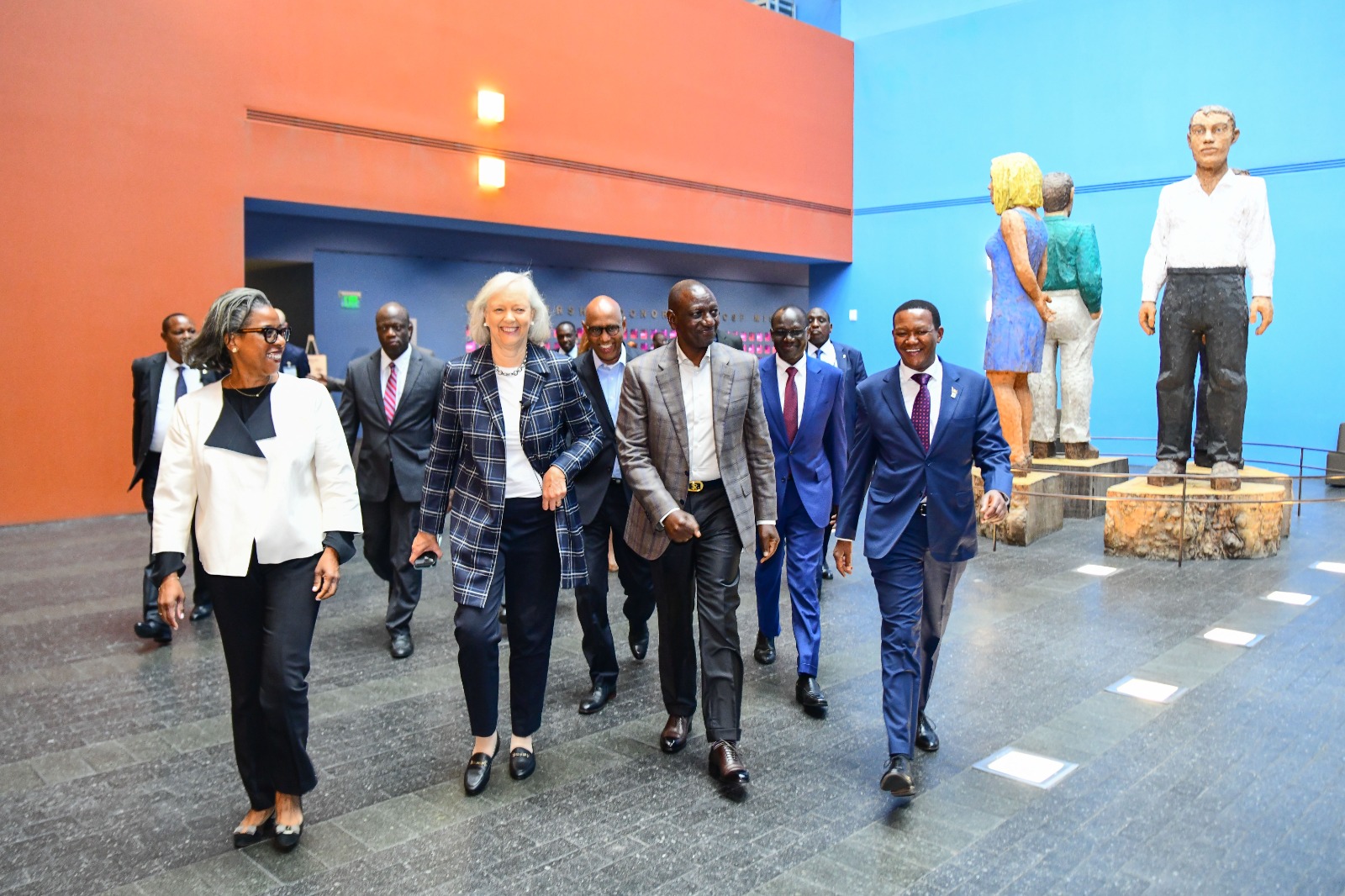 He added," If you travel from the Indian Ocean coast at the south-eastern end, to the world's second largest fresh water lake on the south-western side, you will inspect the parades of proud palm trees in the coastal lowland and the enigmatic baobabs that hide elephants and give way to looming giraffe-feeding and leopard-sheltering acacias of the nyika (plateau), the herbivore-magnet savannah grasses where lions and cheetahs stalk hungrily for prey, before you enter dense tropical forests higher and further inland on the way to behold the dramatic afro-alpine flora of the freezing mountainside, where you may see the snow-capped peak of Africa's second highest mountain, before surveying the breath-stopping escarpments, which border the lake-strewn Great Rift Valley."
At the same time, US Ambassador to Kenya Meg Whitman took time to explain to investors why Africa and specifically the Kenyan market.
"Kenya is the most stable democracy in Africa, the gateway to the East Africa market and the regional logistics hub," Ambassador Whitman.