Former Mungiki leader Maina Njenga has recounted how he was allegedly abducted by police officers from his home in Kiambu.

Addressing the media on Monday, September 18, Maina said he was not taken to the police station but was blindfolded and driven to an unknown location where he was locked up in a dark room.
"We were not taken to the police station; instead, we were blindfolded and bundled into a car and driven for about two hours. Then, we were transferred, we had no idea where we were or which house it was," Njenga narrated.
He added, "When we arrived at that house, you had to climb about six flights of stairs to reach the room. You're told to sit down, but you can't even see where the chair is because it's so dark. The room only had a mattress."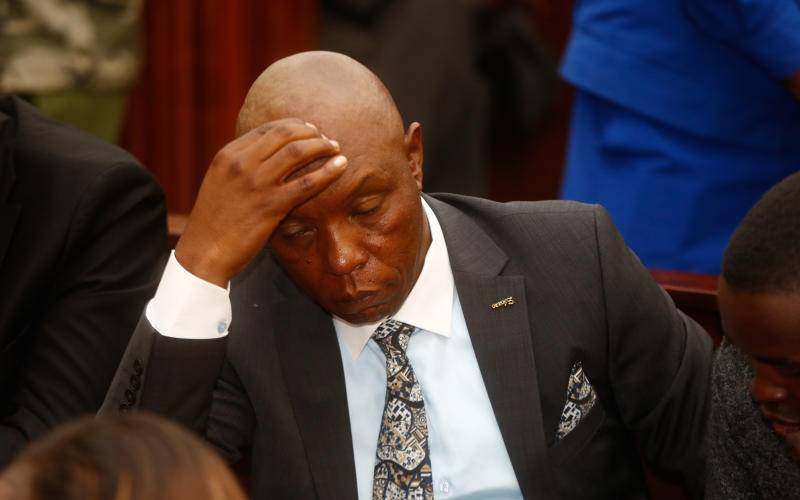 The former Mungiki leader called on President William Ruto to intervene and stop the alleged abductions by police officers.
"I urge all leaders, including the President himself, to take a look at the situation in Kenya because things are not good. We want justice, and justice should prevail for all people," Njenga stated.
"People elected this government with the belief that it would help them, but now it seems that there is a problem. When someone doesn't have freedom in their own home and are followed everywhere they go, constantly being questioned about a pending court case, that is not right."
Njenga was released on Sunday evening after the Azimio La Umoja coalition piled pressure on security agencies over his whereabouts.
"Client Maina Njenga finally released by the rogue police hit squad after our press conference," Lawyer Ndegwa Njiru stated.
Azimio claimed in a statement that Njenga's abduction was part of Kenya Kwanza's ongoing targeting and intimidation of opposition leaders.