The Kenya Human Rights Commission (KHRC), Muslims For Human Rights and Khelef Khalifa have jointly sued Inspector General of Police Japhet Koome over the killings in Nairobi following the 2017 general elections. 
In a petition seen by Nairobileo.co.ke on Monday, September 18, KHRC claimed that thirty-three people lost their lives after being shot by the police during protests following the announcement of the 2017 presidential results.
The rights groups also sued the Independent Police and Oversight Authority (IPOA) and the Attorney General for failing to investigate the police killings and delaying investigations.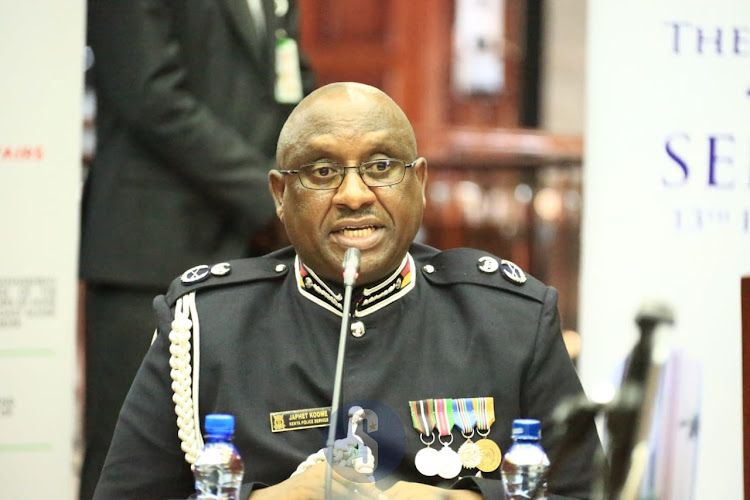 The petitioners asked the court to issue an order compelling the respondents to produce and submit to the court post-mortem reports, reports of investigations, inquiries, disciplinary proceedings and administrative actions relating to the killings. 
"An order do issue compelling the Respondents and the 1st and 2nd Interested Parties jointly and/or severally to furnish the Applicants/Petitioners and to produce and furnish this Honourable Court with post mortem reports, a report/s of investigations, inquiries, disciplinary proceedings, administrative actions and prosecutions over incidents of police shootings that led to the deaths of the thirty-three (33) deceased persons," the petition read in part.
The rights groups also asked the court to issue a conservatory order to preserve all the materials requested in the petition.