The Head of Public Service Felix Koskei has recommended the suspension of two parastatal heads.
In an official communique shared by State House Spokeswoman Hussein Mohamed, Koskei called for the suspension of Engineer Michael Thuita who was the chief executive of the Athi Water Works Development Agency.
The suspension would allow a probe into allegations of the CEO irregularly awarding tenders.
He was alleged to have issued tenders to contractors in Ruiru II, karimenu and Kitui Matuu water projects without observing the due process.
Also in Koskei's bad books was Engineer Samuel Oruma, the CEO of the Central Rift Valley Water Works Development Agency.
Oruma was accused of overseeing procurement irregularities while implementing the Water Supply and Sanitation System for Bomet, Longisa, and Mulot towns.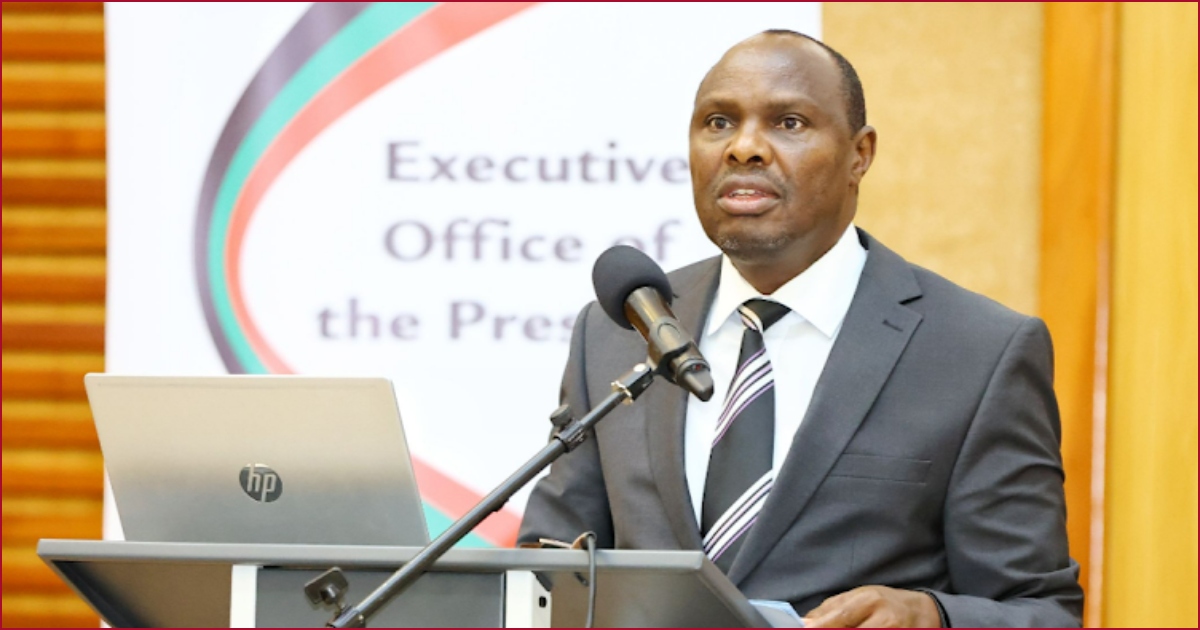 The Head of Public Services faulted the respective boards for hampering government efforts to fight corruption by having the CEOs in office in the face of the allegations on their name.
He addressed the directives to suspend the CEOs to the two chairmen of the boards.
"The two CEOs are in office, notwithstanding the gravity of allegations and the quantum of resources under inquiry...the inordinate delay in taking action on the part of the board of directors and the ministry is undermining the government's war against corruption," said Koskei.
Undertaking the probe is a multi-agency team led by the Ethics and Anti-Corruption Commission (EACC).