Deputy President Rigathi Gachagua now claims that the Government has cornered cartels in the coffee industry and foiled plans to frustrate the ongoing reforms in the agricultural sub-sector.
Speaking on Sunday, October 22, in Nyeri County, the Deputy President noted that the Government's decision to pay coffee farmers an advance of Sh4 billion was one of the moves that has thwarted the plans of the cartels.
"They have been buying the produce at a low price, selling at high prices, and retaining all the profits. We have been asking them to share the profits but are opposed to it. Instead, they conspired to boycott Kenyan coffee, creating an artificial crisis in an attempt to coerce the government into abandoning the reforms," he stated.
According to Gachagua, the reforms in the coffee sub-sector have been facing resistance from brokers and middlemen, who have been profiteering more than the farmers.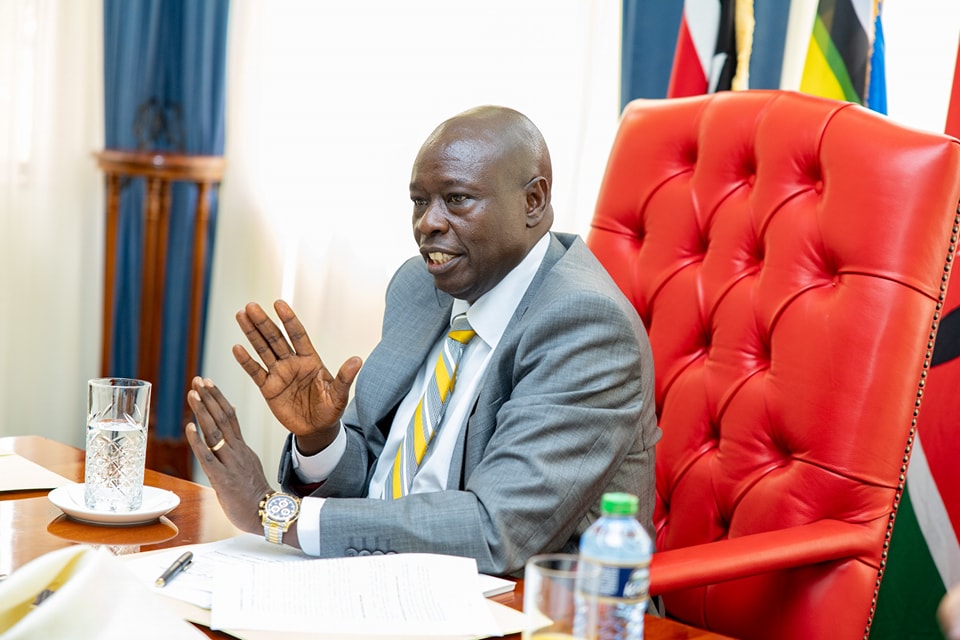 He disclosed that the Cabinet Secretary for Cooperatives Simon Chelugui is working on modalities of how the Sh4 billion will reach farmers directly.
The Deputy President mentioned that after a meeting with American ambassador to Kenya Meg Whitman, she agreed to introduce Kenyan coffee to the world's largest coffee chain Starbucks.
"They will be buying our coffee directly. Some of the buyers have been using our coffee to blend their products and increase the quality of coffee produced from other countries. We want to remove the middlemen and brokers from the chain," Gachagua remarked.