National Assembly Majority Leader Kimani Ichung'wah has fired back at ODM leader Raila Odinga over his alleged 'dossier' on the Government to Government fuel deal President William Ruto's regime signed with Saudi Arabia.
In a statement, after Raila had slammed the government, Ichung'wah described the claims as "hot air, political propaganda, and cheap street rumors".

"His purported dossier lacked substance and is evidently part of his usual propaganda rumor mills," Ichung'wah said.
The majority leader noted that it is a contradiction for Raila to say there is no G-to-G fuel deal yet in his statement he notes that Kenya's Ministry of Energy and Petroleum signed a deal with state-owned Aramco and ADNOC petroleum companies.
"If that is not a government-to-government deal, what else is G-to-G if not a contract signed between a government ministry and a State-owned corporation?" he posed.
"We dare Odinga to table such evidence that these companies are not remitting their taxes," Ichung'wah added.
In his dossier, Raila also asked the Kenya Revenue Authority to set the record straight on the tax compliance status of the three oil companies.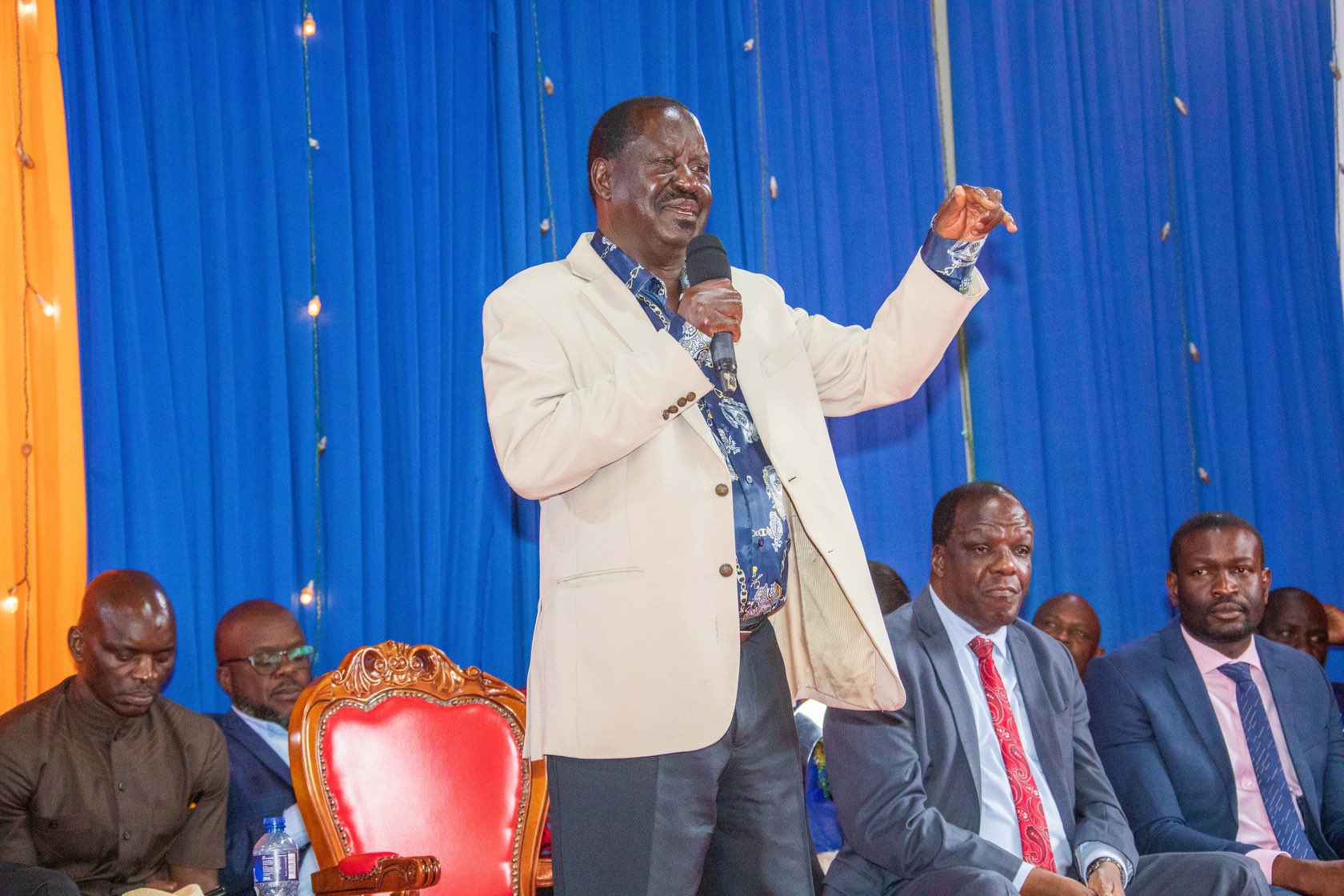 "KRA should also explain why they are being enabled to evade billions in taxes while ordinary Kenyans are being harassed for taxes," he said.
On Raila's claims that Kenya sources oil for Uganda, Ichung'wah dismissed that as incorrect.
Ichung'wah said Raila made the allegations in a bid to create a rift between Kenya and Uganda.
"Raila's repeated suggestion that Kenya sources oil products for Uganda is factually incorrect. It points to desperation to create bad blood between the two neighbors.
"The G-to-G oil deal does not influence Uganda's oil imports, as Uganda independently procures its oil products and only transships its oil through Kenya's pipeline," Ichung'wah said.