Officers from the Ethics and Anti-Corruption Commission (EACC) are detaining two men accused of fleecing a Norweigian seeking a Kenyan work permit.
The suspects, Patrick Kizengwa Kilaya and Billy Kidula Adingo, had posed as immigration officials while engaging the foreigner.
He was among other victims who had lost money while seeking services such as passports and work permits.
The Norweigan was to part with KSh 370,000 to obtain a work permit, with the duo promising the document would be ready as soon as the money disguised as the fee was paid.
The complainant reported the matter to EACC whose officers mounted an operation and arrested the suspects while receiving the amount.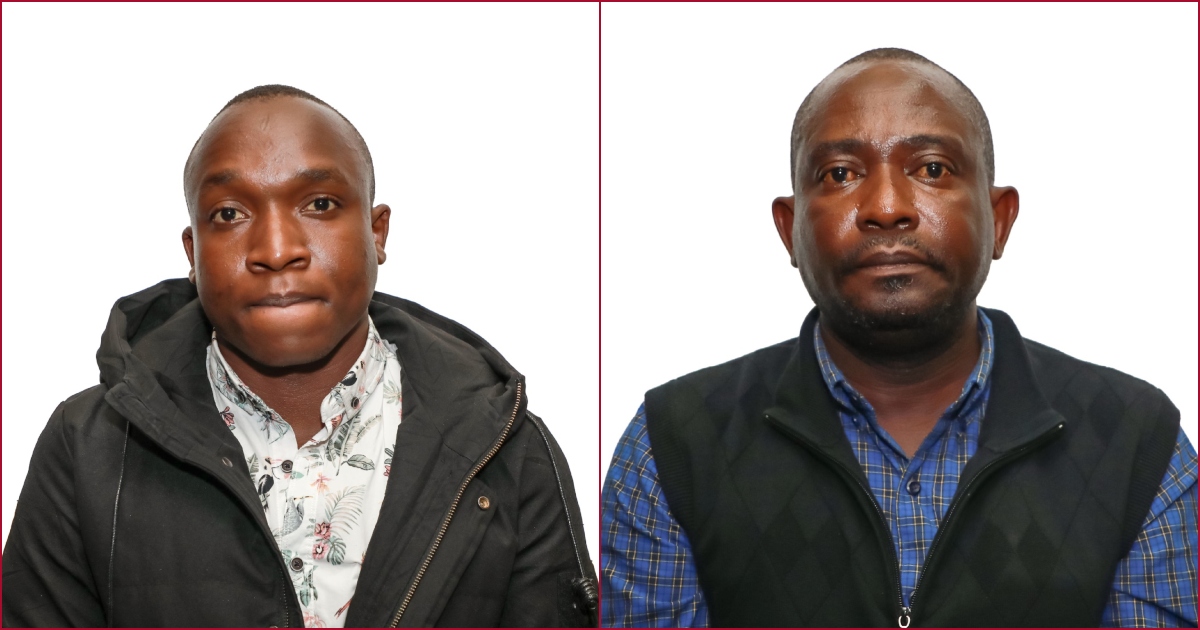 This came weeks after the EACC arrested a law enforcer for seeking bribes from civilians.
Officers attached to the anti-graft body busted Chief Inspector Duncan Otieng, the OCS for Ruai Police Station, demanding bribes from the partygoers.
Relatives of the victims reported the EACC officers who immediately acted.
The detectives apprehended the OCS after investigations into a complaint received from relatives of some of the detained revellers.
He was accused of arbitrarily detaining them. The revellers were put in police cells until the following day.
The OCS threatened the detainees that they would spend an entire weekend in custody if they failed to settle the bribe demands.
Ruai OCS Duncan Otieng' was arrested for detaining revellers.
Upon verification of the claims, EACC detectives mounted an operation leading to the arrest of the OCS while he continued to receive the demanded bribes.
The OCS was processed at Integrity Centre Police Station last night and is currently detained at Kilimani Police Station awaiting further action in accordance with the law.
CEO Twalib Mbarak while confirming the arrest expressed concern that the Commission continues to receive many complaints of this nature where Officers Commanding Police Stations (OCSs) are locking up citizens, especially young people, then demanding bribes from them as a condition for release from custody.