The Kenya Railways has announced the resumption of cargo services to and from Mombasa.
The cargo services were Saturday disrupted because of the heavy rains that caused floods, wash-aways, and landslides in Mombasa County.
"There's an unexpected delay in the evacuation of cargo from Mombasa and Nairobi and delivery of cargo into the Port of Mombasa owing to the heavy rains experienced in Mombasa in the last few days," Kenya Railways said.

"This has affected normal train operations, including cargo transfers, loading as well as offloading activities at the Port of Mombasa."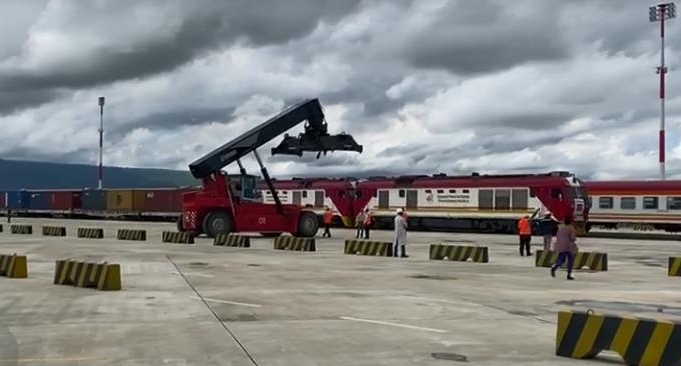 In an update on Monday, however, Kenya Railways informed the members of the public that the services had resumed.
"Kenya Railways wishes to advise you that following the corporation's intervention to restore normalcy in the section that was damaged by the heavy rains between Maria Kani and Mombasa Terminus, movement of cargo trains to and from Mombasa has now resumed," Kenya Railways said in an update on Monday.
"Loading and offloading of cargo at the port of Mombasa has also commenced and we are now working round the clock to minimize any delays."