President Uhuru Kenyatta has responded to his deputy William Ruto after he sensationally claimed that the Head of State was targeting them and their families. 
Speaking during the commissioning of the Nairobi Expressway at JKIA toll station on Sunday, July 31, Kenyatta told off his deputy for telling lies. 
The Head of State urged Ruto to sell his manifesto to Kenyans instead of telling lies and propaganda.  
"Hakuna haja ya kuambia watu nataka kukuua. Si mumenitusi karibu miaka tatu. Kuna mtu amewagusa? Hiyo miaka mitatu si nimekua kwa kiti. Si nilikua na uwezo? Sasa wakati naelekea kupeana serikali na sina uwezo ndo niko na time ya kukutafuta? Uza sera zako na uachane na mimi," Kenyatta stated.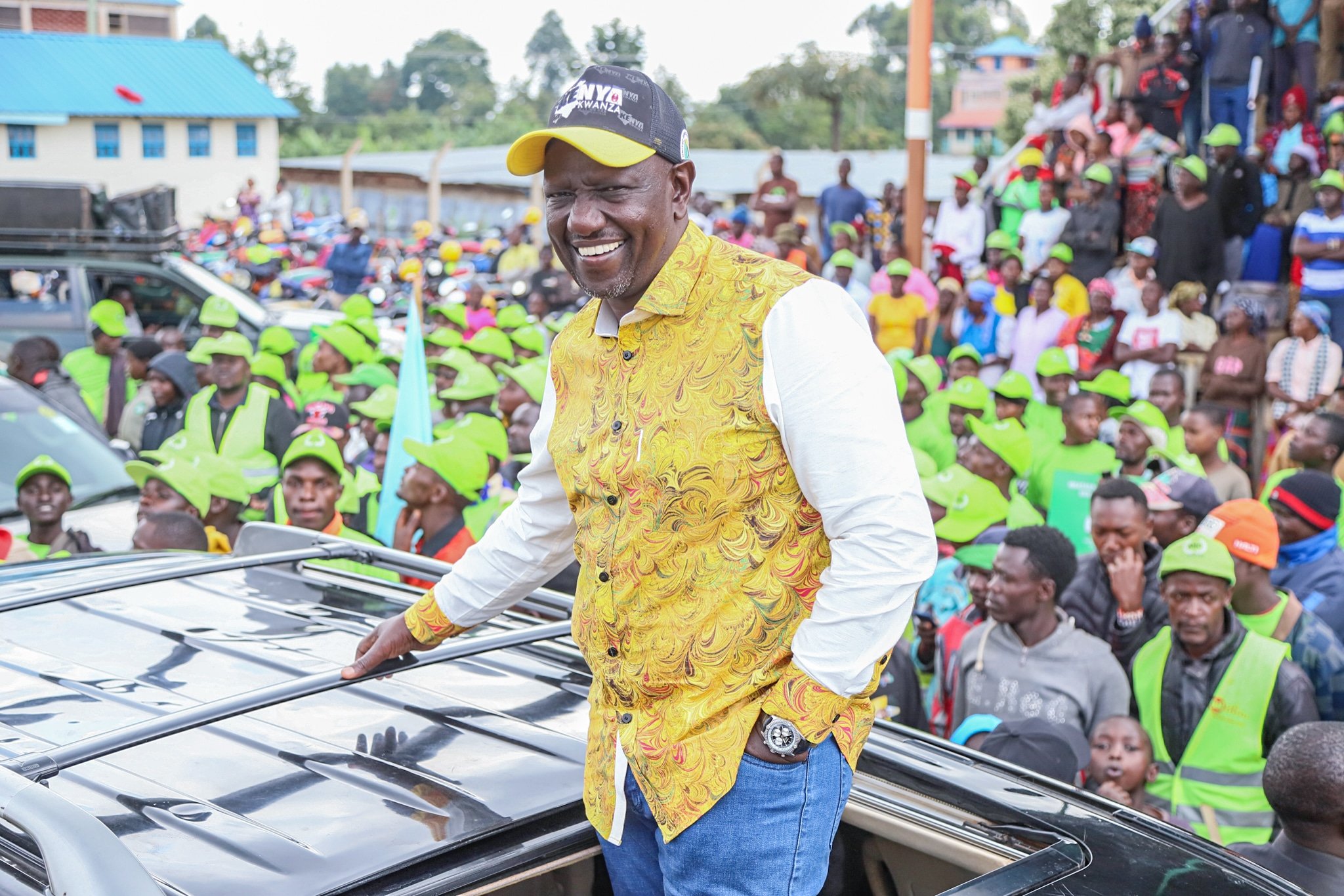 Read Also: Unaniongelea nini? Sisi si wa Kutishwa - Ruto fires Back at Uhuru
The President told his deputy to leave him alone as he finished his work while urging Kenyans to maintain peace during the electioneering period. 
This comes barely two days after Ruto claimed that the Head of State was intimidating Kenyans while urging him not to harm his family. 
Ruto accused the President of sowing seeds of discord with less than 10 days to the August 9, polls.
" If you do not want to support me, leave me alone. With a lot of respect Mr President be a decent Human being, Kuwa muungwana, kuwa na shukurani, sisi ndo tulikusaidia, wacha kujifanya. Sasa wewe umeanza kunithreaten ati sijui utanifanya nini, bora usiue watoto wangu. Mimi na wewe tafadhali tuheshimane," he stated.