Former Nairobi Governor Mike Sonko has claimed that UDA presidential candidate William Ruto will be the next President of Kenya.
Speaking at a press conference on Monday, Sonko alleged that opinion polls that were putting Ruto behind his main competitor Raila Odinga of Azimio were not true.
The ex-county boss claimed that according to the National Intelligence Service (NIS), the Deputy President will be the country's next president.
"Mimi nimekuwa ndani ya system. Zile polls wanaweka kwa magazeti ni za uongo. The next president of the Republic of Kenya as per NIS is William Ruto," Sonko stated.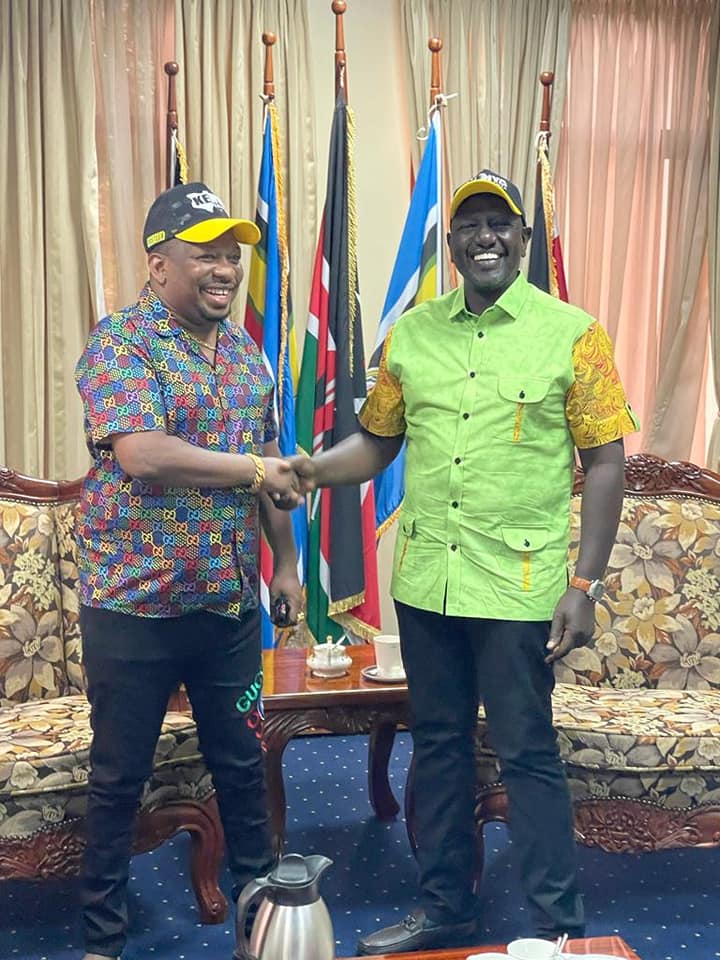 His remarks come after the latest opinion poll by Trend For Insights Africa (TIFA) revealed that the former Prime Minister was the leading presidential candidate ahead of the polls.
According to the TIFA poll, which was conducted between July 21 and July 26, 46.7 per cent of those polled backed Raila for the top seat with Ruto coming in second with 44.4 per cent.
The Deputy President has previously dismissed the opinion polls mainting that only Kenyans will determine they preferred candidate in the ballot.
"Tumewashinda na manifesto, mipango, sera na campaign. Wamebaki na fake opinion polls. Kazi yao ni kuchora ooh sijui nani atashinda, ooh nani ako mbele, wacha kutusumbua nani, kwani wale wanafanya opinion polls ndio wataamua?" Ruto stated in a previous rally.