Cotu secretary general Francis Atwoli  has dismissed as false reports indicating that that he is planning to resign from office following the announcement of William Ruto as President-elect.
Allegation of him resigning was first made by Digital blogger Dennis Itumbi who claimed that the Cotu boss was planning to leave office.
Itumbi claimed that Atwoli has convened a meeting during which he will take a backseat further alleging that he is keen on forcing his successor.
Atwoli has, however, dismissed the report saying the meeting convened is to plan a burial of a colleague.
He further said the leadership issue at Cotu is purely constitutional matter and not his issue to decide.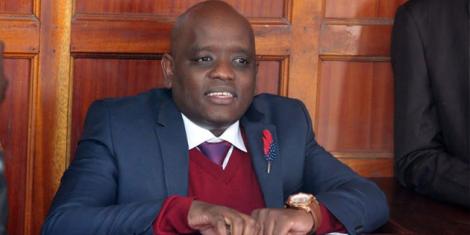 "This is a sad moment for us following the death of Bro. Isiah Kubai who was the GS of BIFU. We have called for a meeting to conduct a fundraiser in preparation for the burial on Friday in Meru. Because you come from those sides you should join us instead of peddling lies," he said.
"Further, matters COTU (K) leadership is a COTU (K) constitutional issue and not an Atwoli issue. As of now, I am in office serving my last term."
Atwoli has been at the helm of the lobby organization for years serving the Kenyan workers.
He was among the vocal leaders who were against Deputy President William Ruto's presidential bid.