The Media Council of Kenya (MCK) has revealed that efforts to have a joint media presidential results tally started too late and could not materialize.
In a report released on Tuesday, MCK stated that the discussions between media houses started too late when individual media houses had already made their plans.
MCK said that it had agreed that a joint media approach similar to the one used in the presidential debates could be the best solution for the presidentially results tally.
"While MCK, and in fact both the Media Owners and Editors Guild, agreed in principle that a joint approach and synchronization of the process across the media would be the best solution, the discussions started too late in the day when individual media houses had already deployed in-house plans," MCK stated.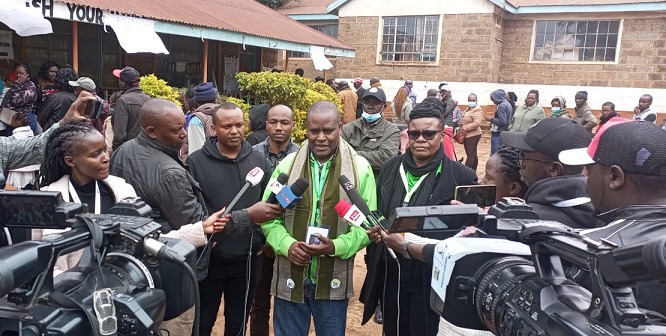 According to MCK CEO David Omwoyo, results displayed by different media houses were accurate as they were retrieved from the IEBC portal.
He, however, said that the results varied because different media houses deployed different approaches and varying resources in the tallying process.
"All the results displayed by media houses were accurate and only sourced from the IEBC portal. However, because different media houses started counting at different times, others counted in the descending order, others in alphabetical order, while some media houses employed more personnel than others and results displayed at any one time were not the same," Omwoyo stated.
MCK further said that the decision to suspend the display of the results was reached by media stakeholders after they felt the different results displayed by different media houses were causing unnecessary anxiety.
It, however, commended the media for the professional coverage of the polls maintaining that the media was more prepared for the same than in the previous elections.
MCK further observed that there was spread of misinformation and propaganda during the elections and beyond especially on digital platforms.
Sadly, MCK noted that there was online trolling of journalists and media houses and in some cases there was physical attacks on journalists with 43 journalists affected. It urged the police to expedite investigations on reported cases.