Newly elected Machakos Governor Wavinya Ndeti on Thursday took her oath of office in a ceremony held at the Kenyatta Stadium in Machakos.
Moments after the ceremony was concluded, the Machakos Governor had the opportunity to be shown around the Machakos White House by the immediate former governor, Dr. Alfred Mutua.
The Maendeleo Chap Chap leader took to his social media pages on Thursday to share photos where he was showing the new county boss around the mansion, which houses the governor's office.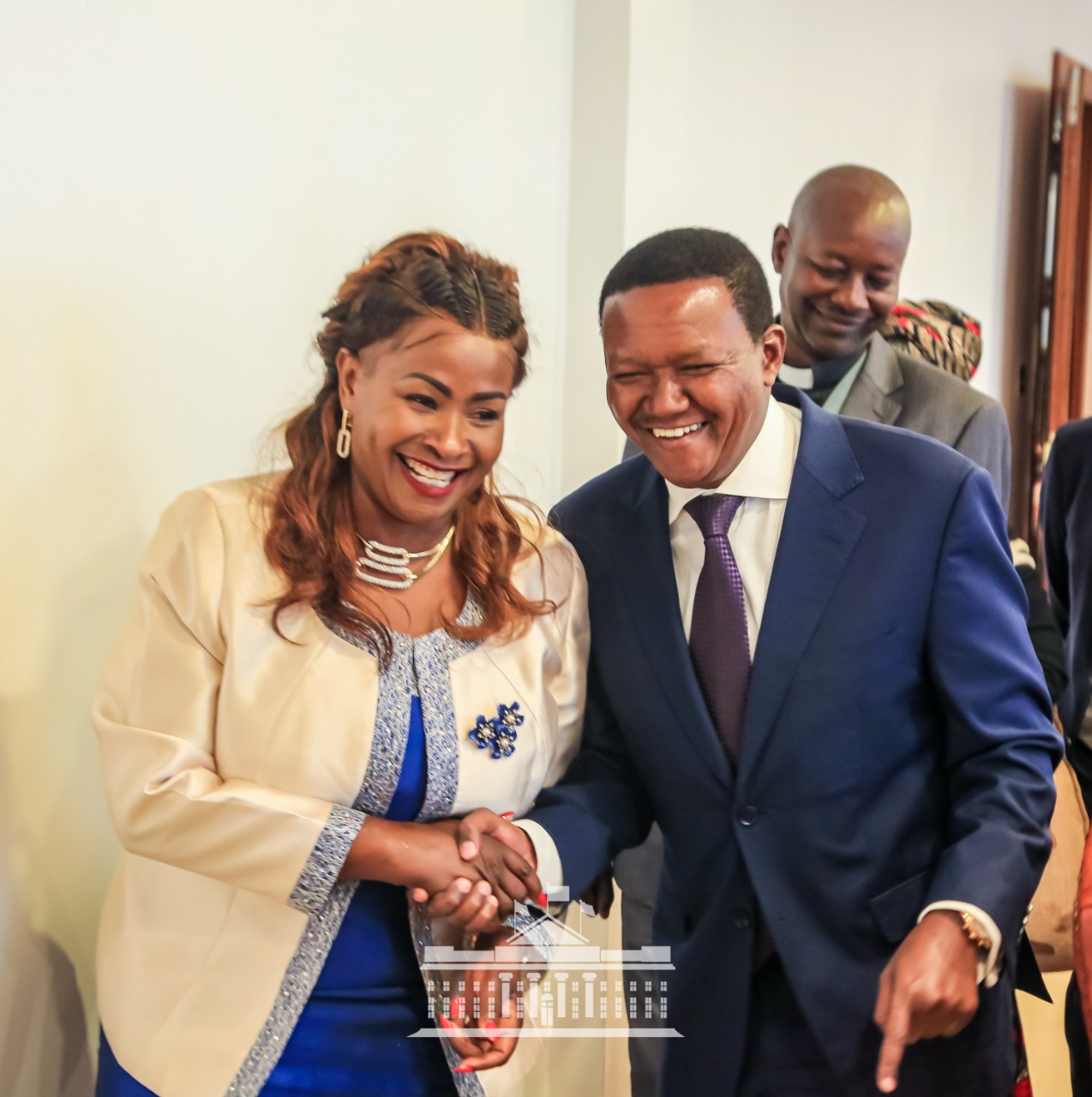 Mutua was seen in the photos having laughter with Wavinya as they went through different offices inside the classy mansion.
"I took her around the White House and even installed her at her official seat. We had a lot of laughter and sharing and I promised to support her because her success is important, not only for herself but also the people of Machakos," Mutua tweeted.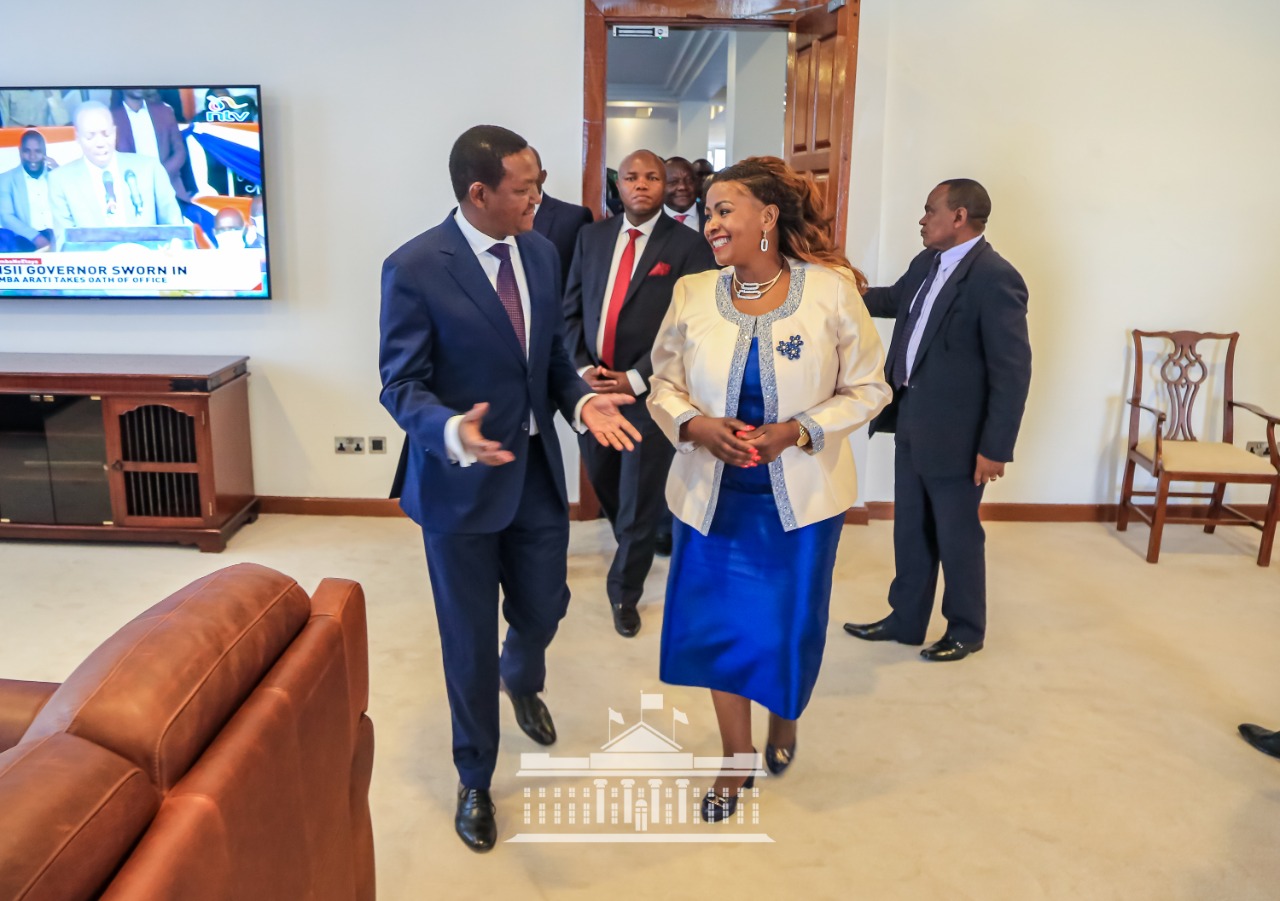 He said that he was confident that had left the county in safe hands of a person who meant well and who will strive to improve on what he had done so far.
Mutua told Wavinya that he was just a call away in case she needed in support in the running of the county.
"I am a phone call away. Please feel free to call me or to invite me so that we can share ideas," He said.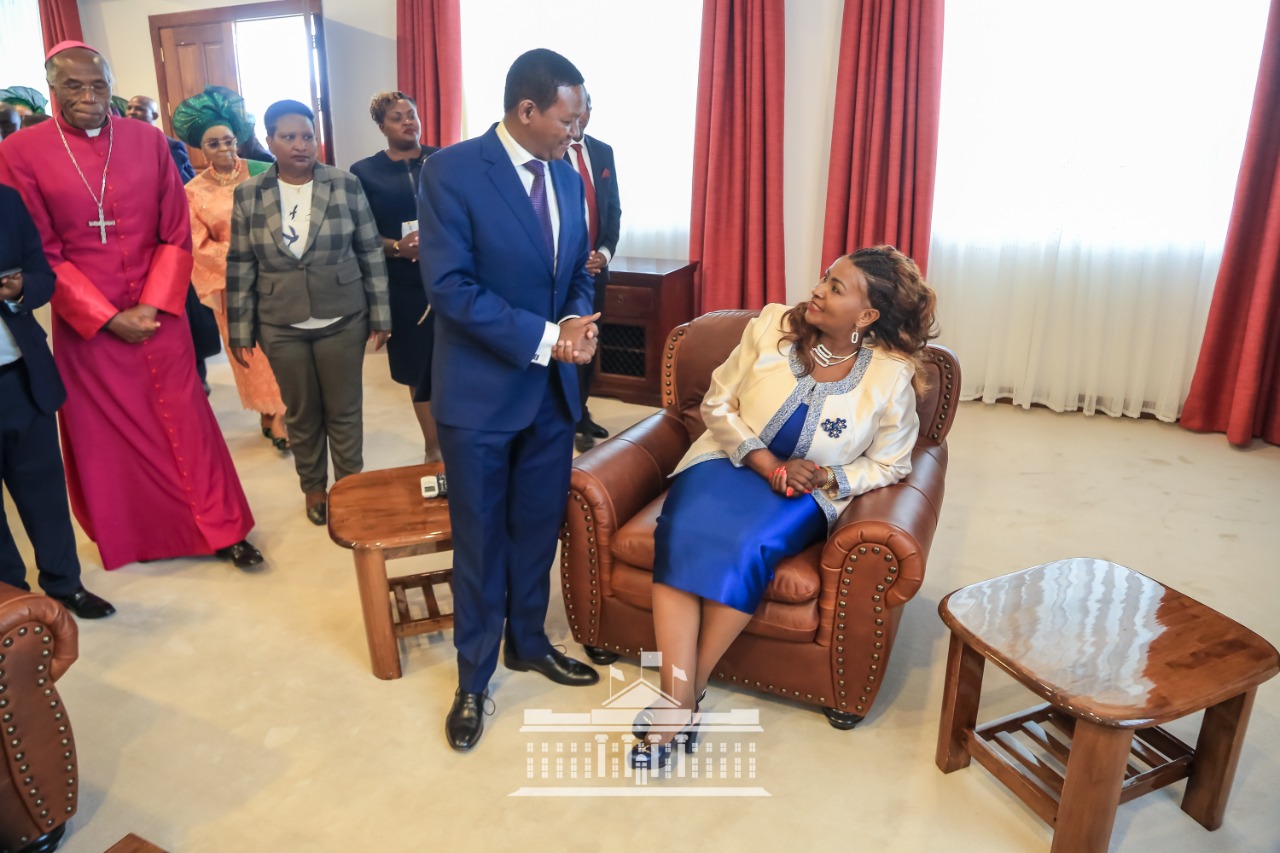 On her part, Wavinya thanked Mutua for a smooth transition, as she also thanked Machakos Catholic Diocese Bishop Bishop Rev. Fr. Norman Kingoo for blessing the new office.
"Many thanks to the outgoing Governor, Dr. Alfred Mutua and his administration for facilitating a seamless transition. We thank the Machakos Catholic Diocese Bishop Rev. Fr. Norman Kingoo and all the Clergy present for praying with us today afternoon and blessing our new office as we ready ourselves to settle in," Wavinya said.