Kimili MP-elect Didmus Barasa has pledged to help Diana Chepkemoi finish her education.
Chepkemoi, a student at Meru University, dropped out of varsity to go exploit a job opportunity in Saudi Arabia.
Sources indicate that her family's humble background informed her decision to travel; her family was not in a position to pay her university fees.

Her stay however in the country took a different turn to her detriment.

She is said to have been maltreated by her employer(s) who are also said to have seized her passport and phone.
Barasa is among the Kenyans who responded to the lady's sorry state of affairs.

The politician has offered to help Diana get back to the university to continue with her education.
Upon landing in the country from the gulf, Barasa said the young lady will spend three weeks only with her family before returning to class.

"Diana Chepkemboi has been finally rescued from the Saudi employer...Her mother opines that her daughter differed her studies at Merus KEMU University to look for fees from the gulf...I have asked my wife who has gladly agreed to maintain short hair for 2 years to save enough cash to clear her full University fees for the whole program....upon jetting in, she will only have 3 weeks with her family and go back to class to complete her program and graduate.......alafu Mungu amutafutie Kazi," said Barasa.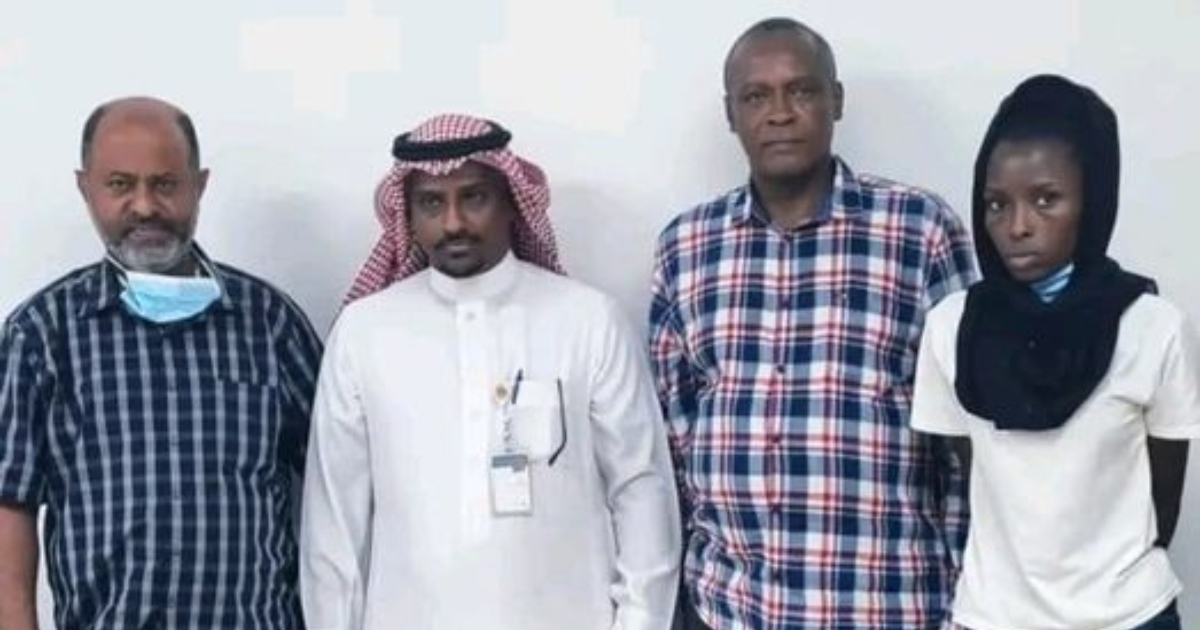 Diana's plight at the hands of her employer(s) caught the attention of Kenyans who took to social media to demand her case resolved.
They called on the administration in Nairobi and Riyadh to look into the young lady's plight and bring her back home.

They also pleaded with authorities to examine the agents who hand over Kenyans to the rogue employers.

Chepkemoi and her plight were among the trending topics on Twitter on Saturday.

Below are sampled reactions from the microblogging platform;

"I am saddened by images believed to be those of Diana Chepkemoi - a Kenyan graduate who sought greener pastures that were never in Saudi Arabia. Diplomatic relations remain cordial but our people are enslaved," Stephen Mutoro.

"DCI, it is useless for you to write us threads here every day if you can't arrest those agents who are engaging in modern slavery in the guise of "work abroad". You claim to be recognized internationally, time to use those connections," Kiprono.

"Diana Chepkemoi went to Saudi Arabia thinking she'll make the ends meet only to be mistreated there. Ambassador to Saudi Arabia Peter Ogego should be ashamed of himself and resign immediately. If this was her daughter how could he feel?" Rainey Tamsin.

"Saudi Arabia! it seems to be a death sentence for our girls going there. How do you explain that the first & second frames represent the same person?... We've our ambassador  Peter Ogego just sitting on his work. Let's #BringBackDianaChepkemoi she suffered enough." Moturi.

"Enough is enough! Diana Chepkemoi is suffering through harsh conditions in Saudi! Sadly, she is emaciated! If you believe we can save her from hell, please," Budhi Star.

Cases of Kenyans flying to the gulf nations where they are later enslaved have been on the rise.

In worst-case events, many have been flown back home while dead after enduring hostility in the hands of their bosses.