Garissa Township MP Aden Duale has accused President Uhuru Kenyatta of shortchanging ODM leader Raila Odinga.
In a series of tweets full of attacks aimed at the President, Duale accused the President of lying to Raila that he will hand him the presidency.
"It's baffling that Uhuru conned Raila that he will deliver Mt. Kenya votes and would deploy the deep state to overturn the will of the people," Duale said.
He said the President's move to recognize Raila as his president seeks only to soothe his ego.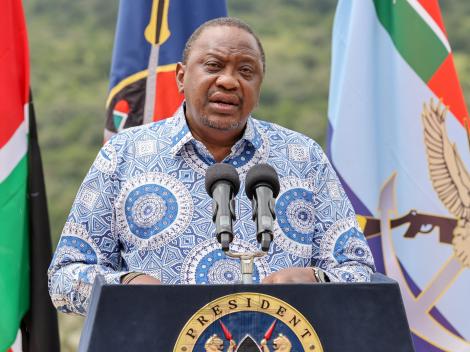 Duale claimed the outgoing president is going through power withdrawal symptoms.
"It's perplexing that he now refers to the 5th time loser as his leader to soothe his ego and perpetuate hopeless optimism," Duale said.
"Understandably, the outgoing president is undergoing excruciating power withdrawal symptoms and is now on a crucial stage of grief."
Speaking at Maasai Lodge during a meeting with Azimio parliamentary group leaders on Wednesday, Uhuru said he will hand over power to Ruto but said Raila remains his leader.
"…I will hand over power smiling because it's my Constitutional duty to do so, but my leader is Baba Raila Odinga," Uhuru said. Duale said Kenyans have moved on and accepted William Ruto as their next President.
"Kenyans have moved on and are breathing the fresh air of liberation and are about to be economically emancipated."