Ferdinand Omanyala has thanked former President Uhuru Kenyatta and wished him well in retirement. 
The Commonwealth 100 metres champion urged Kenyatta not to stop watching his races. 
"Happy retirement.....hope u will not stop coming to watch my races. Thank you for your service," Omanyala stated. 
The former Head of State was a big fan of Omanyala's exploits and commended him for his displays. 
"It was super exciting to watch Ferdinand win the 100m dash in style and earning our country her first gold medal in Birmingham. The win is a groundbreaking achievement not just for Ferdinand but for the whole of Kenya's athletics because he has excelled in a domain that's not traditionally ours," the former President said after his commonwealth victory.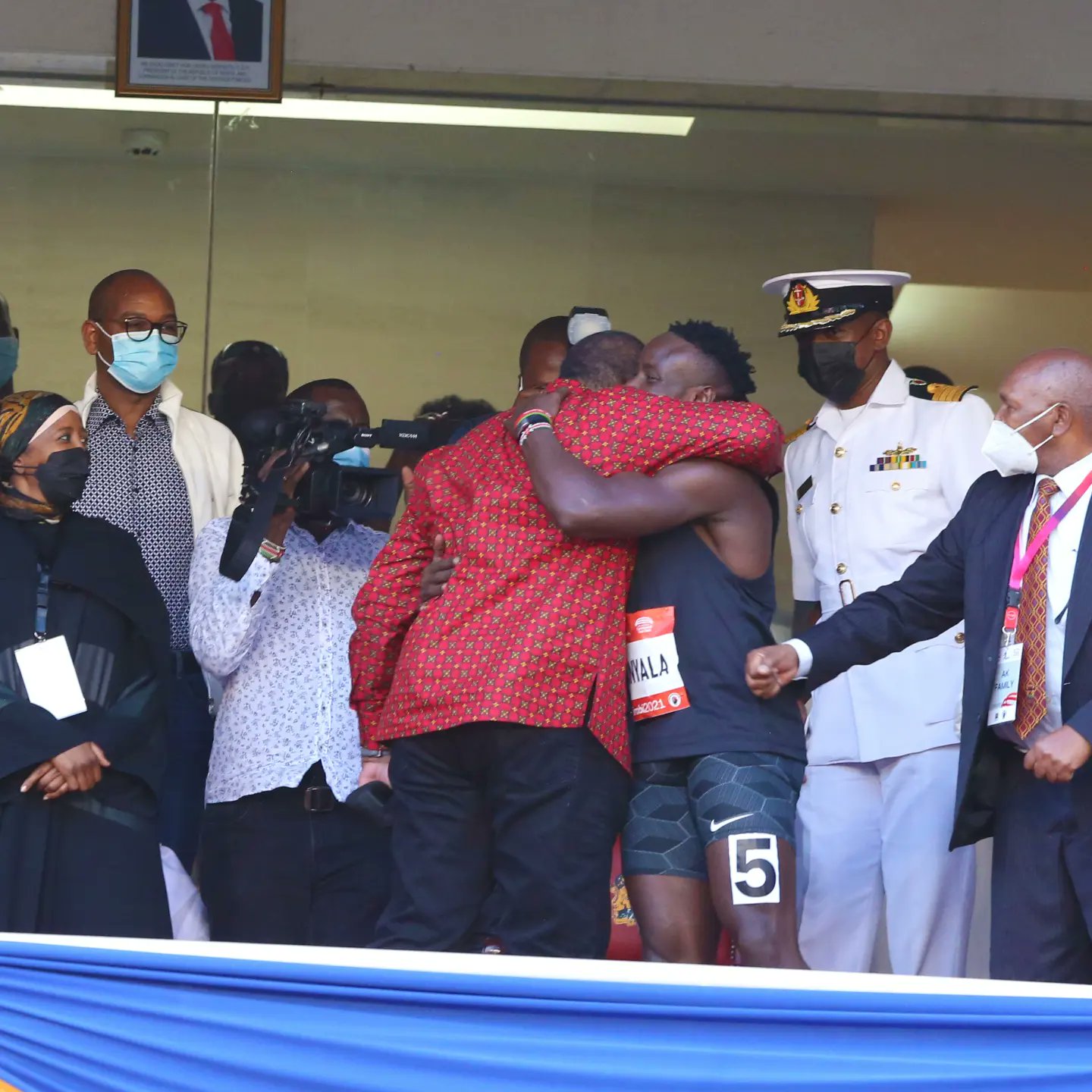 President William Ruto was sworn in at Kasarani on Tuesday, September 13, as the fifth President of the Republic of Kenya. 
President Ruto appointed the immediate former Head of State as the peace Ambassador in Ethiopia and the Great Lakes region. 
"On peace initiative in our region, in Ethiopia and the Great Lakes region, I have asked my elder brother, President Uhuru Kenyatta, to continue chairing peace discussions in our region on the behalf of the people of Kenya," President Ruto stated.
"I have committed that the Government of Kenya will support those initiatives that will be chaired by former President Uhuru Kenyatta. I want to thank you Uhuru Kenyatta for agreeing to support us and to help me in those interventions," Ruto stated.