President William Ruto is now seeking to bring back the position of Cabinet Administrative Secretary (CAS) despite the High Court declaring it illegal.
A notice by the Public Service Commission indicates that the President now wants the position regularized.
PSCU in the notice asked Kenyans for their views regarding the post saying the invitation for public participation came after Ruto proposed the establishment of the offices of CAS.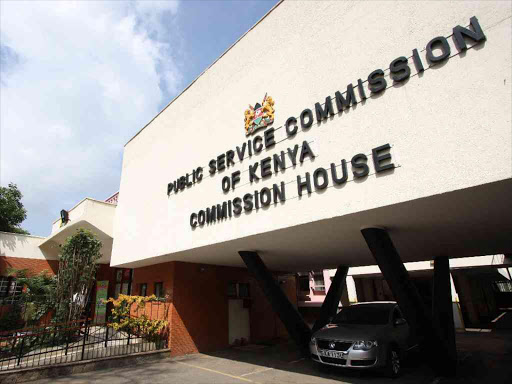 Ruto also wants the office holders vetted by the Members of Parliament and that they must also have degrees.
"The President has proposed to establish the offices of Chief Administrative Secretary which will be offices in the public service and will be under the direction of Cabinet Secretaries," PSC chairperson Anthony Muchiri said.
According to PSC, the functions of CASs will include responding to issues touching on the portfolio assigned to the office and providing liaison with the National Assembly and Senate.
They will also be required to provide liaison with County Governments on matters of concurrent mandate and common interest.
"The functions of CASs will entail providing inter-ministerial /sectoral coordination, representing the CSs at any meeting as instructed by the CS, and executing any other duties and responsibilities specifically assigned to the office by the CS in furtherance of the interests of the Ministry," the Commission added.
The views are to be sent on or before October 6 and are to be addressed to the PSC secretary.
In April last year, High Court Judge Antony Mrima ruled that the creation of the office of Chief Administrative Secretary (CAS) was unconstitutional.
He argued that there was no public participation in the decision to introduce CASs as assistants to cabinet secretaries.