President William Ruto on Friday, September 23, met his US counterpart Joe Biden at a reception hosted by the latter during the 77th Session of the United Nations General Assembly (UNGA), New York.
Ruto noted that Kenya would continue expanding its strategic partnership with the United States of America for the prosperity of Africa.
"Kenya will continue expanding its strategic partnership with the United States of America to advance peace and prosperity in Africa," the Head of State tweeted.
Earlier on, President Ruto had met the United States Secretary of State Antony Blinken where he pledged to advance strategic partnership at both bilateral and multilateral levels.
"We acknowledge the strong ties between Kenya and the United States and commit to step up cooperation in the areas of trade, investment, food security, and stability in the Horn of Africa for the benefit of the people," Ruto stated.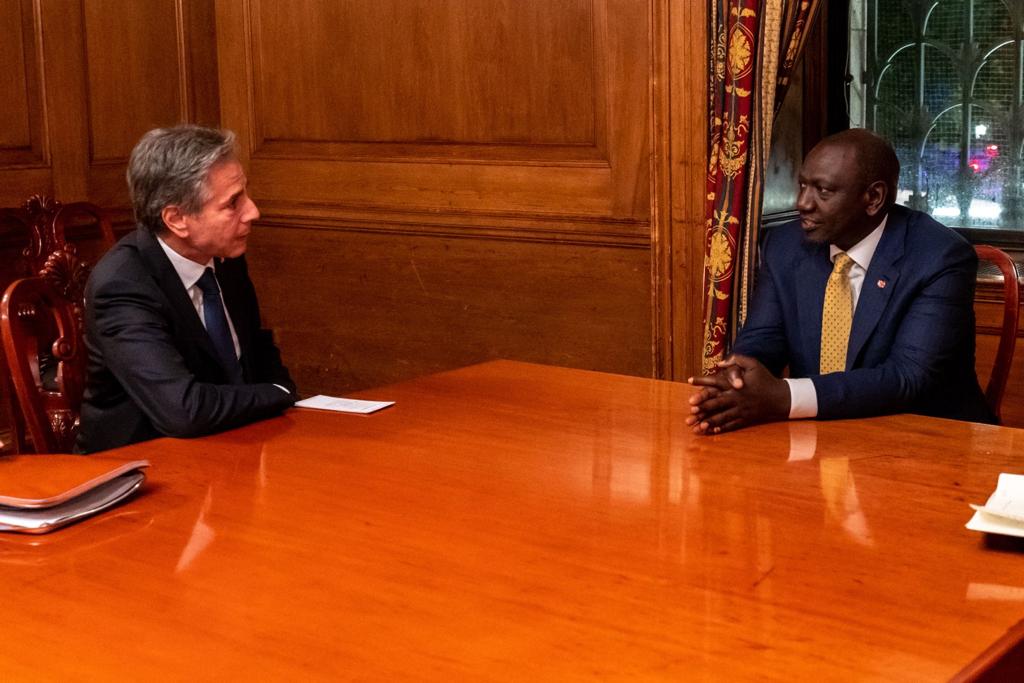 During his speech at UNGA, Kenya's President rallied countries to work together and build better from the bottom.
"In many respects, the Covid-19 pandemic stripped us of many illusions and exposed stark justice and solidarity deficits in the face of existential crisis. It brought into sharp focus the global economy's two-lane highway, repressively patrolled by a rising tide of exclusionist nationalism. A spectre that undermines prospects of collective action and significantly impairs the resolve of the international community to guarantee fundamental rights, including safety and dignity of the world's vulnerable majority. It is for this reason that many nations , especially of the Global South, now advocate for the democratisation of global governance and a re-imagined multilateralism that is inclusive and works for the good of all. Kenya stands ready to work with other nations to achieve the pan-Africanisation of multilateralism and a more just and inclusive system of global governance.
"It is important to reflect on these matters as we do our best to get our people, enterprises, and industries back on their feet so that the engine of development can power our societies towards prosperity that actually leaves no one behind. Building Back Better is the universal rallying call to incorporate lessons learnt into doing more, in a better way to recover from the shock. I suggest that we have a golden opportunity to faithfully adhere to this motto by augmenting it, in word and in deed, with an additional "B": Building Back Better, from the Bottom," Ruto stated.