Lang'ata Road in Nairobi will be closed for 12 hours on Sunday, September 25, Kenya National Highways Authority (KeNHA) has announced. 
In its travel advisory dated Thursday, September 22, KeNHA said the 12-hour closure is to allow for the construction of a footbridge.
The footbridge is set to be installed near T-mall.
Motorists to be affected are those using Raila Odinga highway - formerly Mbagathi way and Mai Mahiu road.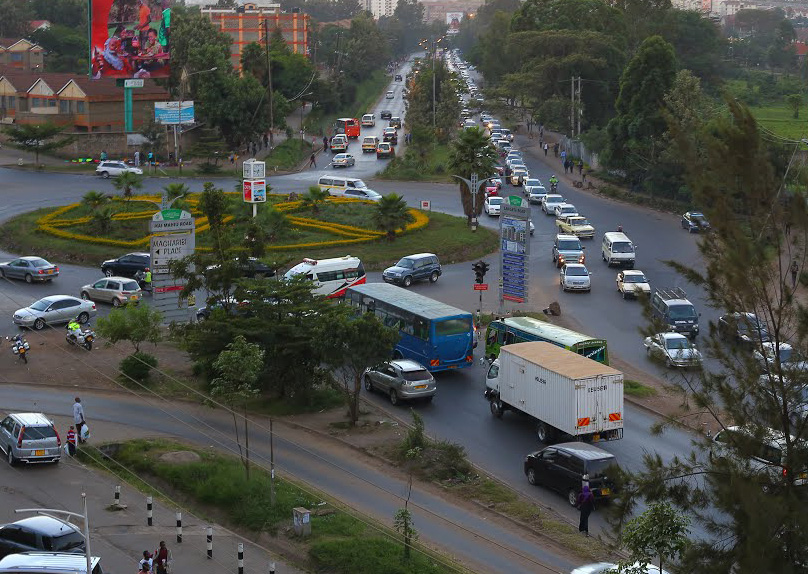 "We wish to notify the public that a section of Langata Road, along the service lane (Nyayo bound lane) between T-Mall Roundabout and Madaraka Roundabout will experience traffic disruptions," KeNHA.
"This follows the planned closure of the road to pave way for the erection of the T-Mall River Footbridge. The installation of the footbridge is to ensure a continuous pedestrian walkway."
The closure of the road is to guarantee motorists' safety.
Motorists from Raila Odinga Way and Langata headed towards Madaraka Roundabout have been advised to take Ole Sangale Link or Mai Mahiu Road.
Traffic police officers will be deployed to contain traffic on the scheduled day.
Motorists have been advised to prepare accordingly for the planned interference so that they are not caught off-guard.
Footbridges are key in enabling pedestrians to cross the road safely to avoid accidents that happen in the highways.