The Law Society of Kenya (LSK) has issued a statement following the sudden demise of lawyer Paul Gicheru.
In the statement on Tuesday, September 27, LSK President Eric Theuri urged the Inspector general of police to ensure speedy investigations into the cause of death.
"We have been informed that the Police visited the home and urge the Inspector General of the National Police Service to ensure that speedy and thorough investigations are conducted into the cause of his death. It is in public domain that he was facing charges at the ICC. It is also in public domain that several witnesses in the ICC cases have either disappeared or died.
"There is, therefore, significant public interest in establishing the cause of his death. We urge the police to be professional and sensitive as to the broader implications on the rule of law and administration of Justice," Theuri stated.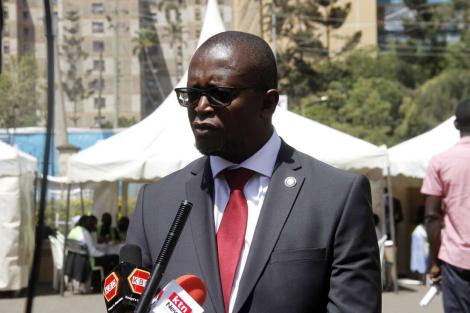 The LSK president also disclosed that the son of the late Gicheru was admitted in a hospital in critical condition.
"We have also learnt that the son of the late Gicheru who was in the same house with his father at time of his death, was admitted to hospital in critical condition and we wish him a full and speedy recovery," he said.
Theuri noted that the Law Society of Kenya would keenly follow up on the investigations by police into the death of Mr. Gicheru.