Former president Uhuru Kenyatta has maintained a low-key profile since handing over power to his predecessor William Ruto. 
The former president had backed Raila Odinga in the presidential race against Ruto with whom he (Uhuru) first sought office in 2013 before successfully defending it in 2017.
Following Ruto's ascension to power, Uhuru became mum on the political developments despite having been vocal prior to the polls.
It has now emerged that immediately after handing over power to Ruto, the former head of state embarked on a trip outside the country.
The details of the holiday trip however remain scanty even as a high-placed source reveals that Uhuru has now resorted to spending time with his family in their private residence in Nairobi.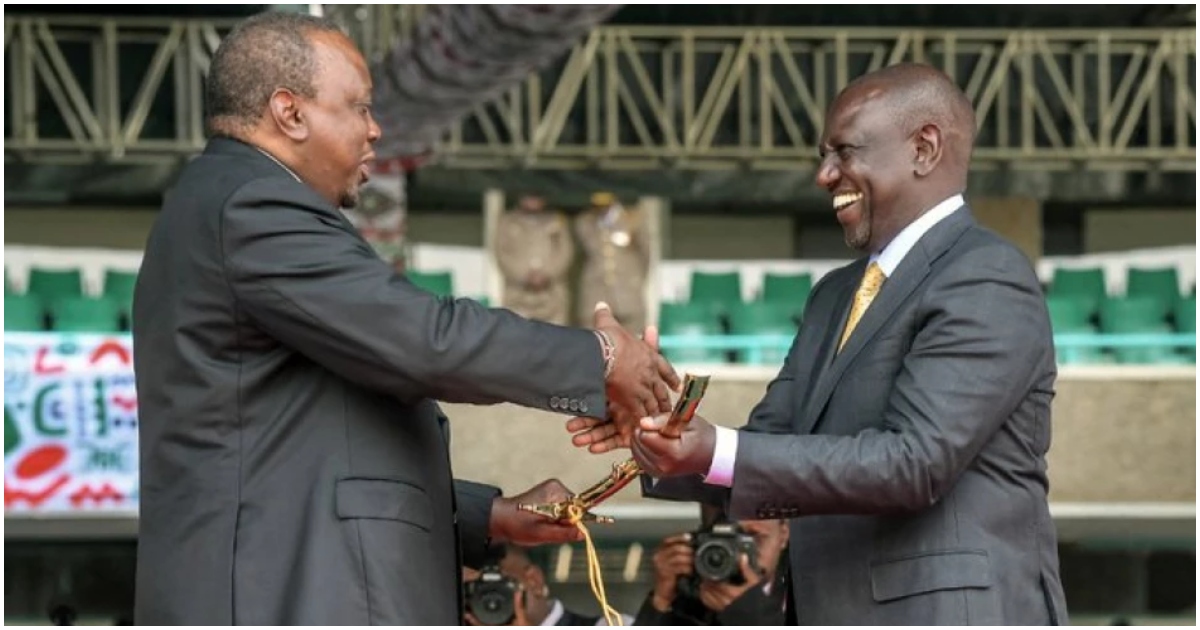 This comes against the background of Ruto assigning Uhuru to ceasefire talks in Northern Ethiopia and in Eastern DRC.

During his inauguration on Tuesday, September 13, the president said that he had asked his predecessor to continue chairing the peace talks in Ethiopia and the Great Lakes region.

"On peace initiative in our region, in Ethiopia and the Great Lakes region, I have asked my elder brother, President Uhuru Kenyatta, to continue chairing peace discussions in our region on behalf of the people of Kenya," Ruto said.

He further added that his former boss had accepted the role, thanking the retired president for the gesture.

President Ruto further pledged that his government will continue to support the peace initiatives, which will be chaired by the former President.

"I have committed that the Government of Kenya will support those initiatives that will be chaired by former President Uhuru Kenyatta. I want to thank you Uhuru Kenyatta for agreeing to support us and to help me in those interventions," added Ruto.