Exiled lawyer Miguna Miguna on Saturday, October 1, confirmed that a Kenyan was raising funds for his return to the country. 
One of the tweeps shared a poser with details of the contribution asking whether it was genuine or they were conmen. 
In response, the Canadian-based lawyer noted that it was genuine and was being spearheaded by honest Kenyans willing to give freely. 
"They are not conmen. They are honest Kenyans trying to raise funds legally from those willing to give freely in order to accord me the homecoming they are planning. There is nothing dishonest about that. I only associate with people of integrity. And this is integrity," he stated.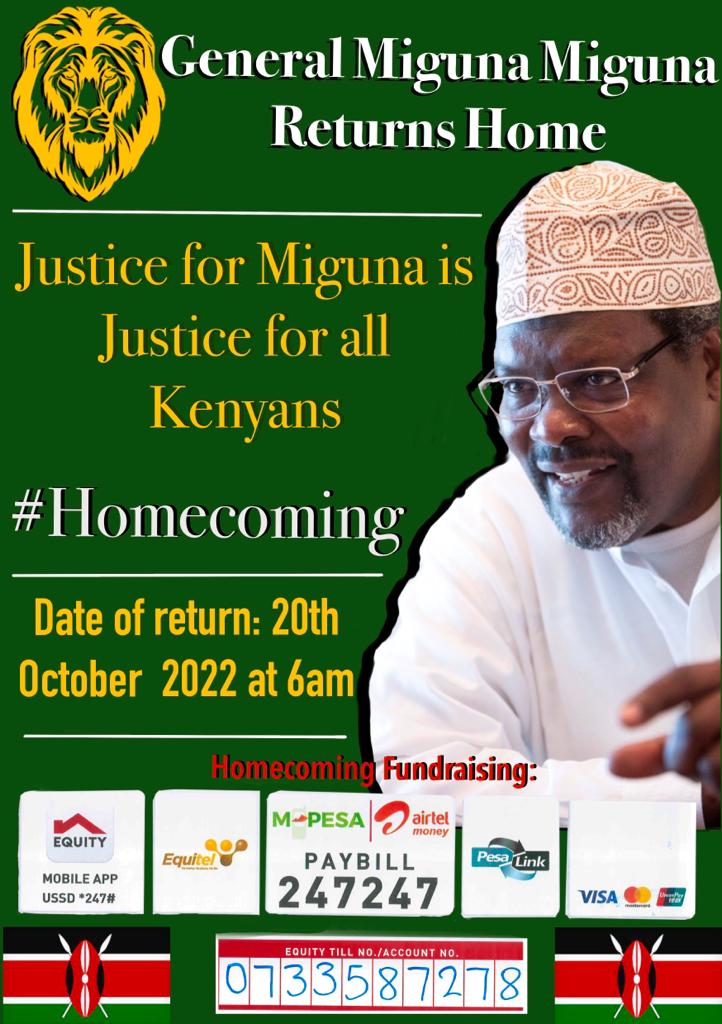 The lawyer is expected back in the country on Thursday, October 20, and will land at the Jomo Kenyatta International Airport (JKIA) at 6:00 AM. 
Miguna recently disclosed that he had received a new passport courtesy of President William Ruto.