A family hailing from a village Runyenjes, Embu county, is in sorrow after seven of their members succumbed to burn injuries following a mysterious fire on Sunday morning.
Sources indicate that the fire killed a whole nuclear family on the dawn of Sunday, October 2, in their 3-bedroomed house built of timber.
The victims, comprising a father, mother, three children, and two grandchildren, were all burnt beyond recognition

The incident was confirmed by police who rushed to the scene following reports from the locals.
The authorities are yet to establish the cause of the fire; investigations are ongoing.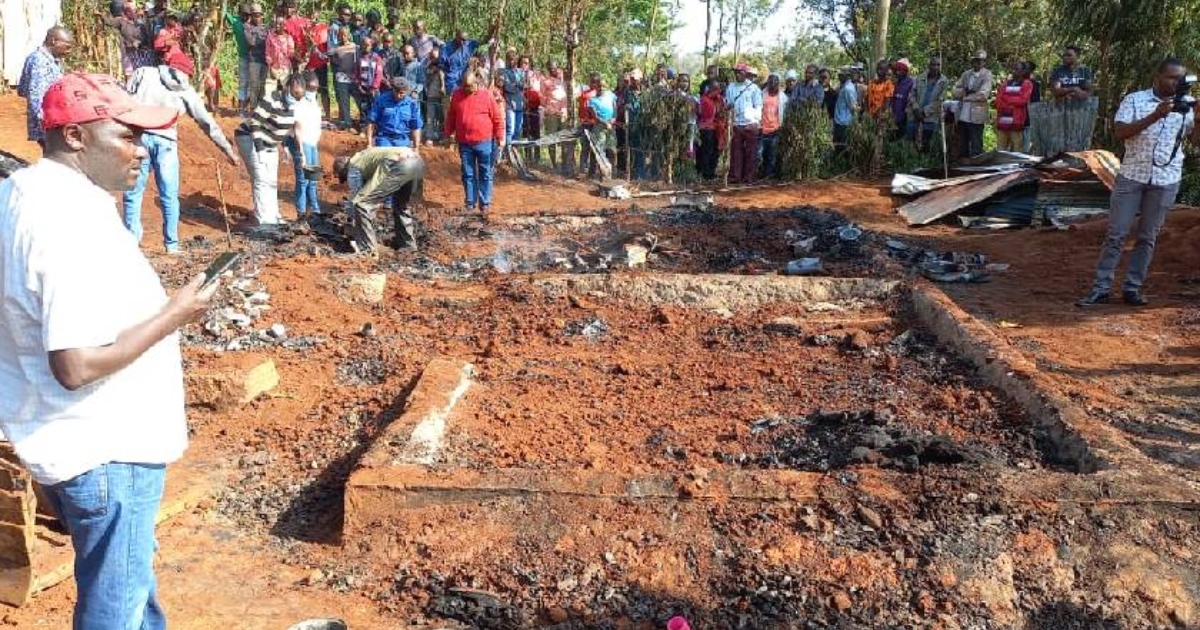 This comes days after a tragedy befell Kiambu county on Monday, September 26.

A six-storey building under construction collapsed in Kirigiti.

In a statement via Twitter, Governor Kimani Wamatangi noted that rescue operations were ongoing.

The Kiambu Governor said that some people had already been pulled out of the rubble but confirmed that some of those rescued had died.

"Rescue and search efforts undergoing at Kirigiti collapsed six-storeyed building. Several people have already been pulled out of the rubble and rushed to the hospital. Sadly, some are feared to have succumbed to their injuries.

"Through the combined efforts of the Kiambu County Fire & Disaster Management Department, Kenya Police, Kenya Defence Forces, Kenya Red Cross, and volunteers, the search continues for those trapped under the debris," the Governor stated.

The Governor was among the first to arrive at the scene and was mobilizing the locals to rescue those trapped under the debris.

"Let us help each other. I urge those standing over there to come and help us to remove this rubble and save those trapped inside," Governor Wamatangi urged locals.