Deputy President Rigathi Gachagua on Sunday, October 2, described the Director of Criminal Investigation (DCI) they are looking for.
Speaking during an interview on Citizen TV, Gachagua noted that they wanted a professional DCI and not a drama queen or politician. 
"We are looking for a professional DCI, not a politician, not a drama queen, not an actor. We want a DCI who will not spend time on drama and the press, who will investigate cases properly, get evidence, take people to court and get a conviction and the details of his investigation should be known by the press from the charge sheet when it's complete and finalised," he stated. 
The Deputy President noted that the reason why DCI are in plain clothes is to carry out investigations in a discreet manner. 
He said, "We had a DCI who was always in the press. He made the whole confusion about DCI."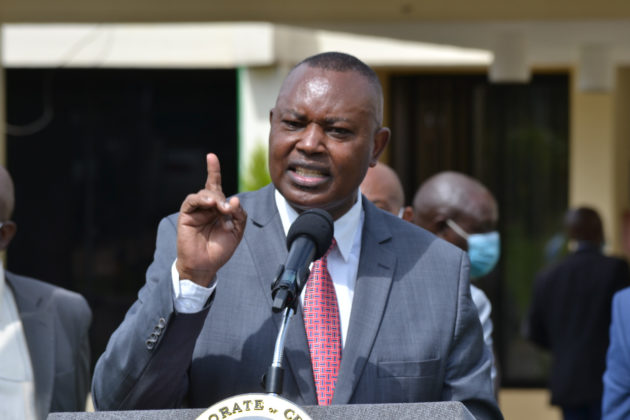 This comes days after the National Police Service (NPS) on Thursday, September 29, advertised the position of DCI following the resignation of George Kinoti.
"Pursuant to section 30 as read together with section 29 and 30 of the NPS Act No.11A of 2011 Revised (2017), the Commission is mandated to recommend to the President persons for appointment as Director of Criminal Investigations," NPS stated.
Read Also: Police Advertise Kinoti's Job; Here are the Qualifications
For one to be considered for the position, they must be a Kenyan citizen and hold a degree from a recognized university in Kenya.
They must also hold at least ten years' proven experience at the management level of a public institution and have knowledge and experience in criminal investigation or policing.