An officer from the Kenya Defence Forces (KDF) on Thursday night, October 6, shot dead a lady alleged to be his secret lover in Nanyuki before turning the gun on himself.
Confirming the incident, Laikipia County Criminal Investigation Officer (CCIO) Onesmus Towett said that the officer, who was not yet identified, shot the lady severally before taking a single shot on his chin.
The KDF officer committed the crime while in uniform before locking up the room where the incident happened.
The police broke into the room before stumbling onto the body of the woman, which lay in a pool of blood.
The KDF officer also lay by the side, and he was rushed to the hospital before being confirmed dead on arrival.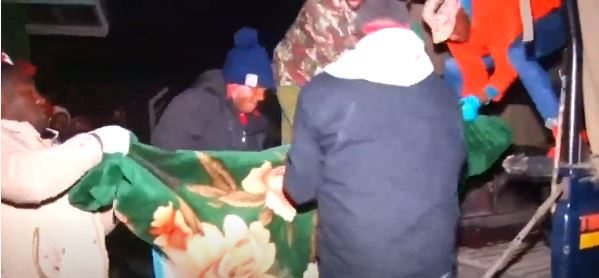 Police recovered an AK-47 rifle from the room where the two bodies were retrieved, and it is believed to be the murder weapon.
"The military uniformed officer is not yet identified. We have sent information to the nearest military camp for the purpose of identification. Preliminary investigations show that there was some relationship between the female lady and the military man," Towett told the press.
He alleged that the incident could have been perpetuated by a relationship gone sour but implied that it was too early to draw any conclusions as investigations were going on.
The KDF officer is said to have gone home on Thursday evening and met his wife before excusing himself.
Towett said that about seven bullets were used in the incident.