The Orange Democratic Movement (ODM) executive director Oduor Ongwen has sensationally claimed that unnamed figures from the United States conspired against Raila Odinga in the August 9 General Election.
Ongwen said that some of the board members of the firm that the Independent Electoral and Boundaries Commission (IEBC) charged with deploying the election technology are US nationals.
The electoral agency contracted Smartmatic International Holding B.V to supply the voting technology in the elections conducted two months ago.
He said the supposed conspirators were keen on not allowing astute leaders of the late John Magufuli's kind to take power in the East African region.

"Look at the board of Smartmatic. You will see that a former president of the United States of America (USA) is a member and is somebody some of you might even have admired. And they said not again to have a Magufuli in East Africa. So this thing was not being done here in Karen, this was a global conspiracy. It is a reality," said Ongwen.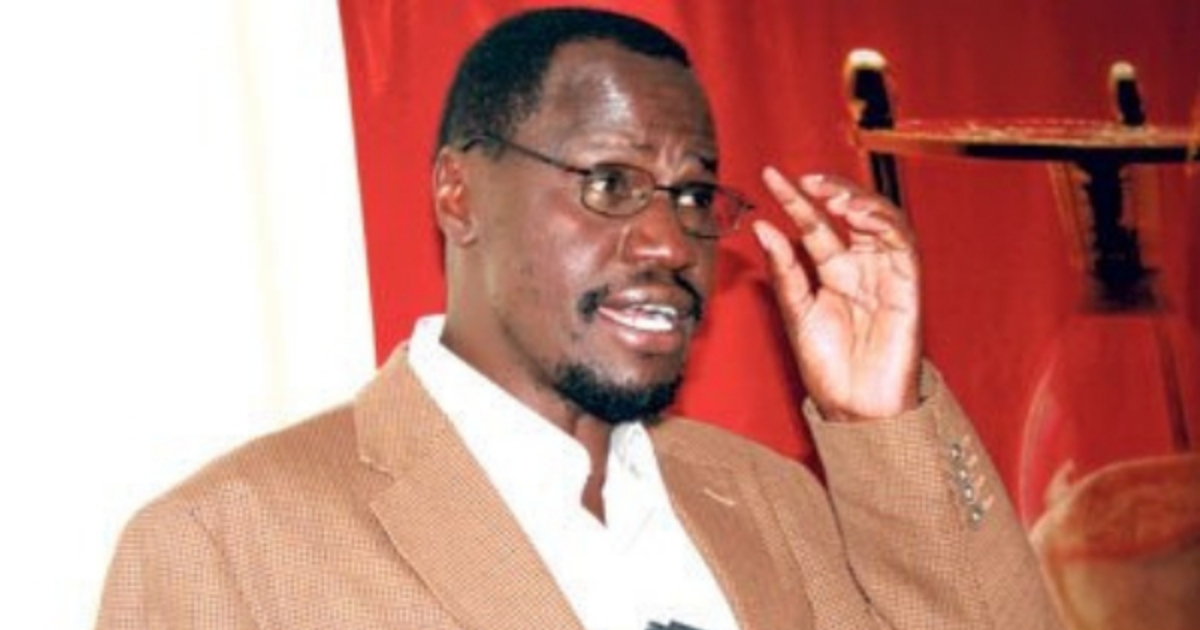 .@RailaOdinga ally and @TheODMparty Executive Director Oduor @ongwen claims the UK and the US through their missions rigged the 2022 presidential election. pic.twitter.com/jzDY2PEDRq

— Eliud Kibii (@eliudkibii) October 8, 2022
Ongwen spoke on Friday, October 7, during the launch of his Stronger Than Faith memoir.
His claims elicited reactions from Kenya, a majority arguing the aide to Raila is yet to heal from the August 9 loss.
Poor Hon Raila...with characters like Oduor Ongwen and other known dimwits leading your election team...you have zero chance of winning...you will be beaten...next time get smart people...please! https://t.co/Q4s8nwFxfp

— Ahmednasir Abdullahi SC (@ahmednasirlaw) October 9, 2022
😂😂😂😂😂 mara iebc mara Uk mara US…..

— Maureen Kinyanjui (@MissKinyanjuiMo) October 8, 2022
Wachana na ujinga...Raila lost because he had no agenda for Kenya,only for himself and his team were comedians.@ahmednasirlaw@makaumutua @MarthaKarua pic.twitter.com/Y3tbzD0BYi

— Lucy Ambati (@AmbatiLucy) October 9, 2022
So in essence, @RailaOdinga is absolving the Supreme Court for finding out that his lawyers presented hot air as evidence? @HManyora , @mamangilu , @EtalePhilip , @Peter_Kenneth you people tried your best. Imagine you were competing with global conspirators? 🤣😁😆🤣

— Laban Kitele Jr (@labankitele_jr) October 9, 2022
@ongwen has been Head of @TheODMparty secretariat for the 5 times @RailaOdinga lost elections. He should follow @Winnie_Odinga in leaving ODM to others to manage. ODM is full of baggage that it must let go for it to survive. The likes of @EtalePhilip etc need to just resign.

— Moronic Voter (@ChebukatiForms) October 9, 2022
Raila lost his fifth presidential bid to President William Ruto who was making his first stab.
Ruto garnered over 7.1 million votes to be declared the winner of the presidential vote; Raila trailed in second place with upward of 6.9 million votes.
The ODM boss challenged Ruto's win in the Supreme Court which ultimately upheld the IEBC's declaration.
The apex court's verdict would pave the way for Ruto's inauguration as Kenya's fifth president.