Senior Counsel Ahmednasir Abdullahi has claimed that he knows who ordered the killing of businessman Jacob Juma.
In a tweet on Sunday evening, the firebrand lawyer was reacting to an alleged government-sponsored killer squad that he claimed was prone to adducting and killing those not dear to power.
He alleged that the squad was formed by the former regime to neutralize unnecessary opposition.
"When I used to tell Kenyans/world that former Government used to kill Kenyans as an official governmental policy you used to think I was an alarmist. Jacob Juma was Killed by this team after he left my office on that fateful day. I know who ordered his killing," He tweeted. 
Juma, a renowned businessman in Kenya and firebrand corruption activist, was at 9.30 pm on May 6, 2016, found lying dead in a pool of blood on Ngong Road in Nairobi.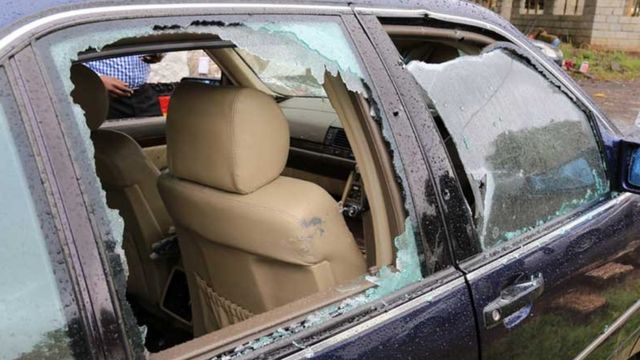 His car had been rained with bullets that left him dead.
Since then, his killers have remained a mystery and the government has failed to crack the whip or get any leads that could establish those behind his macabre killing.
The DCI's Special Service Unit (SSU) was disbanded with immediate effect following a directive from the acting Inspector General of police Noor Gabow on Saturday. 
The squad was linked to the disappearance of two Indians and their driver. Ahmednasir is the lawyer of the two Indians.
"All officers serving in the disbanded unit have been recalled to DCI headquarters for further instructions," said a statement from the DCI.
They were told to hand over their guns and other gadgets they have been using for further analysis.
Officials said the move will enhance ongoing investigations on how the three went missing and dozens of other cases which are pending.