The Ministry of Health (MoH) on Thursday, October 20, confirmed 61 cases of cholera across six counties.
According to MoH, the outbreak, whose origin has been traced to a wedding festival in Kiambu County, has spread across Kiambu (31), Nairobi(17), Murang'a (1), Kajiado (2), Nakuru (2) and Uasin Gishu(8) counties. 
"Out of 61 cases of cholera reported, 13 people are currently hospitalized while eight have been discharged with forty treated as outpatients.
"The National Public Health Microbiology Laboratory has isolated Vibrio cholera-01-Ogawa as the responsible serotype," Ag. DG, Dr. Patrick Amoth stated.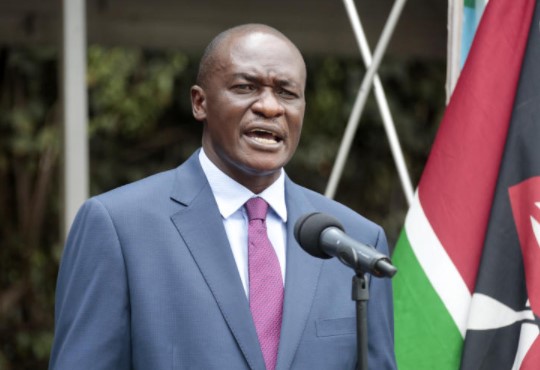 Dr. Amoth noted that Cholera transmission is closely linked to inadequate environmental management.

"Typical at-risk areas include peri-urban slums, where basic infrastructure is not available, as well as camps for IDPs or refugees, where minimum requirements of clean water & sanitation are not met," he stated. 
Dr Amoth added," Sub-county health management teams will also be expected to step up weekly IDSR reporting to ensure that over 90% of facilities are reporting, enhance sharing of information between sub-counties & conduct support supervision on a more regular basis.
"The Sub-county health management teams should re-activate the outbreak management teams at all levels, improve lab capacity for specimen collection & shipment, enhance involvement of other stakeholders e.g county & sub-county commissioners, communities, water agencies & partners."