Activist Boniface Mwangi now wants President William Ruto to unblock him on Twitter.
The activist in a tweet implored Ruto's former Campaign Digital Strategist Dennis Itumbi to intervene and ask the President to unblock him.
Mwangi was asking Itumbi to act on  Former Interior CS Fred Matiangi over corruption allegations he had imposed on him now that he is in government when he asked him to inform the President.
Itumbi had on numerous occasions accused Matiang'i of being corrupt.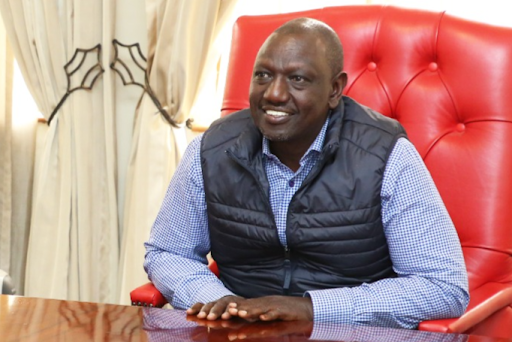 "There must be over 100 tweets by @OleItumbi referring to Fred Matiangi as Ruaraka land thief. Since Itumbi is now in government, Matiangi is out, it's time to ensure Matiang'i is held accountable. Time to walk the talk Itumbi. In the meantime, tell @WilliamsRuto to unblock me," he tweeted.
President Ruto blocked Mwangi in 2015.
In a tweet on January 16, 2015, Mwangi said Ruto blocked him to evade a question he had asked.
"Deputy President Ruto has blocked me on Twitter before answering my question," he tweeted.
Before, Mwangi had asked Ruto if he owned the Weston Hotel, referring to a publication on land grabbing in Lang'ata.
The remarks irked Ruto leading to him blocking the activist.
Speaking to a local broadcaster in September 2017, Ruto said he had blocked Mwangi because he was infiltrating his privacy.
"It is social media, we can interact but when you cross the line it's my choice to block you! You can also block me if you like," he said.
"I don't allow negative people on my timeline, when I find people who consistently cross the line I block them."