Nandi senator Samson Cherargei has opposed Trade and Investment Cabinet Secretary Moses Kuria's directive to allow the importation of GMO maize.
In a statement on Friday, November 18, Cherargei said that farmers were currently harvesting maize and therefore the importation should cease.
The lawmaker maintained that by stopping the importation, it will avoid a lowering of maize prices, which will impact farmers after incurring high input costs.
"CS Moses Kuria at his usual element but our Rift Valley farmers are currently harvesting maize , the importation of maize should stop until govt has mopped up all this year's crop & avoid lowering prices that doesn't match the inputs incurred by maize farmers," Cherargei stated.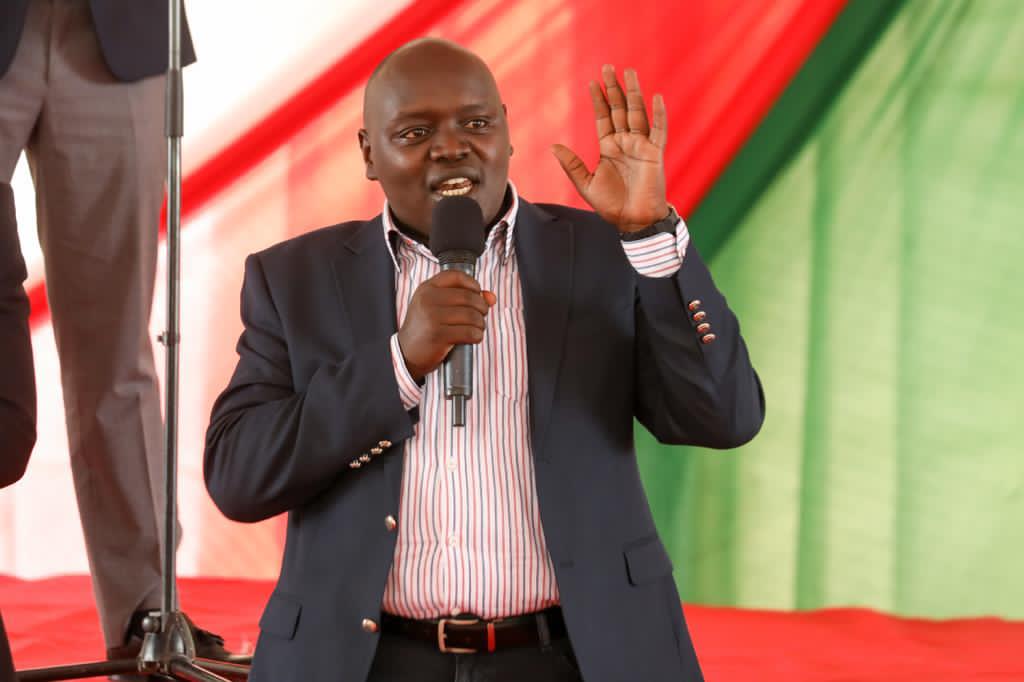 Kuria said on Thursday that the government will allow duty-free imports of GMO and non-GMO maize for the next six months.
The CS maintained that the government deliberately allowed the importation of GMO maize until it is satisfied that there is enough maize in the country.
"We have deliberately decided to allow GMOs into this country. Until we are satisfied that we have enough maize in this country, our staple food, tomorrow (Friday) I am signing a gazette notice to allow for importation of up to 10 million bags of maize, duty free, for the next six months until we achieve food security," he stated.
Kuria sensationally asked Kenyans not to worry about GMOs on grounds of causing death, maintaining that after all, many things can cause death in Kenya and adding GMOs to the list was not a problem.
"Being in this country you are a candidate for death. And because there are so many things competing for death, there is nothing wrong with adding GMOs to that list," the CS stated.