Lawyer Miguna Miguna has sharply differed with Ugandan Politician Robert Kyagulanyi alias Bobi Wine.
Bobi was recently in Kenya to grace the Human Rights Conference held at the Kenyatta International Conference Centre (KICC) in Nairobi.
The politician with his team is in Kenya to demand justice for over 100 people shot dead during the 2020 election campaigns in Uganda.
On the sidelines of his tour in Kenya, the politician engaged the local media on several matters touching on the politics of the East African region.
During an interview with Citizen TV, Bobi lauded Kenyans for holding elections peacefully and maintaining high levels of democracy.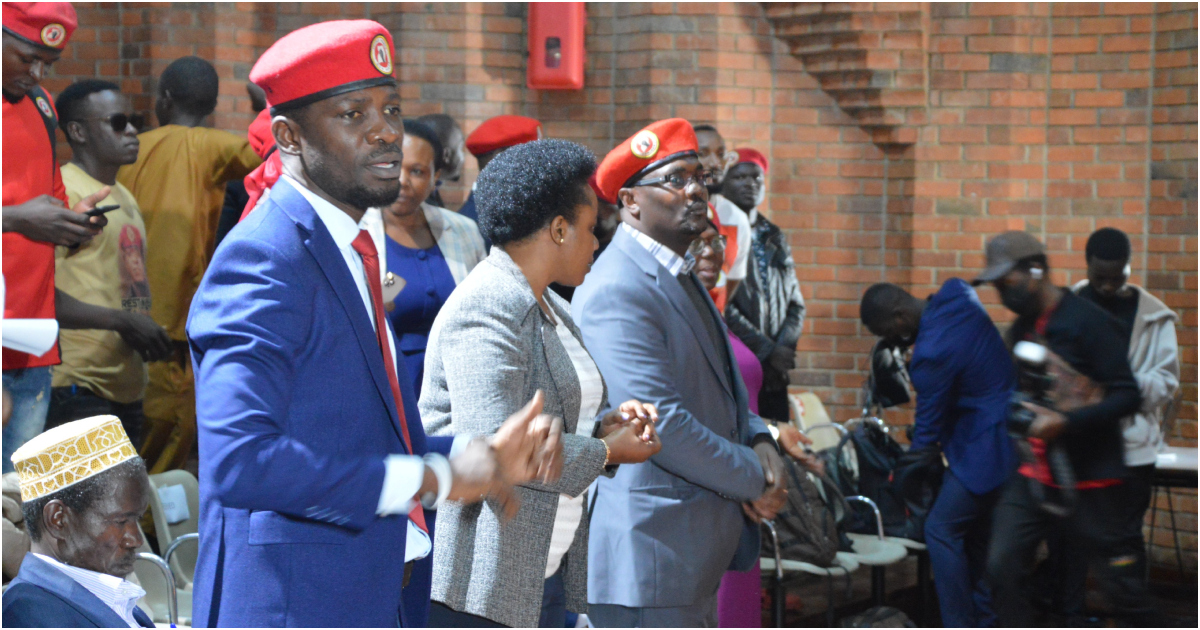 Unlike Uganda, he said Kenyans enjoyed freedom irrespective of their political leanings.
"I was astonished during Kenya's elections that the internet was still on. I didn't see people being abducted or a military presence. I didn't see the opponents of the incumbent under house arrest," he said.
However, Miguna could not sit back, coming up to counter Bobi's assertion that the elections in Kenya were devoid of malpractices and injustices to the stakeholders, mainly the electoral body's staff.
"Innocent Kenyans were abducted, threatened, and harassed, including two IEBC returning officers who were MURDERED. The chair of IEBC and two commissioners were PHYSICALLY ASSAULTED at the Bomas of Kenya. Stop this silly comparison between Kenya and Uganda," Miguna said on Twitter.
Bobi made his first stab at the presidency in the 2021 elections against President Yoweri Museveni.
His attempt to unseat Museveni did not succeed as the long-standing leader won the election for the umpteenth time.

Museveni has been in power for over 30 decades now.