President William Ruto will on Monday, November 28, met his predecessor Uhuru Kenyatta at Safari Park Hotel during the third Inter-Congolese Consultations of Nairobi Peace Process.
The meeting is aimed at accelerating the ongoing regional efforts to attain sustainable peace and security in Eastern DRC as elaborated by various efforts of the EAC Heads of State.
Evariste Ndayishimiye, President of the Republic of Burundi and the Chairperson of the East African Community Summit, is also present.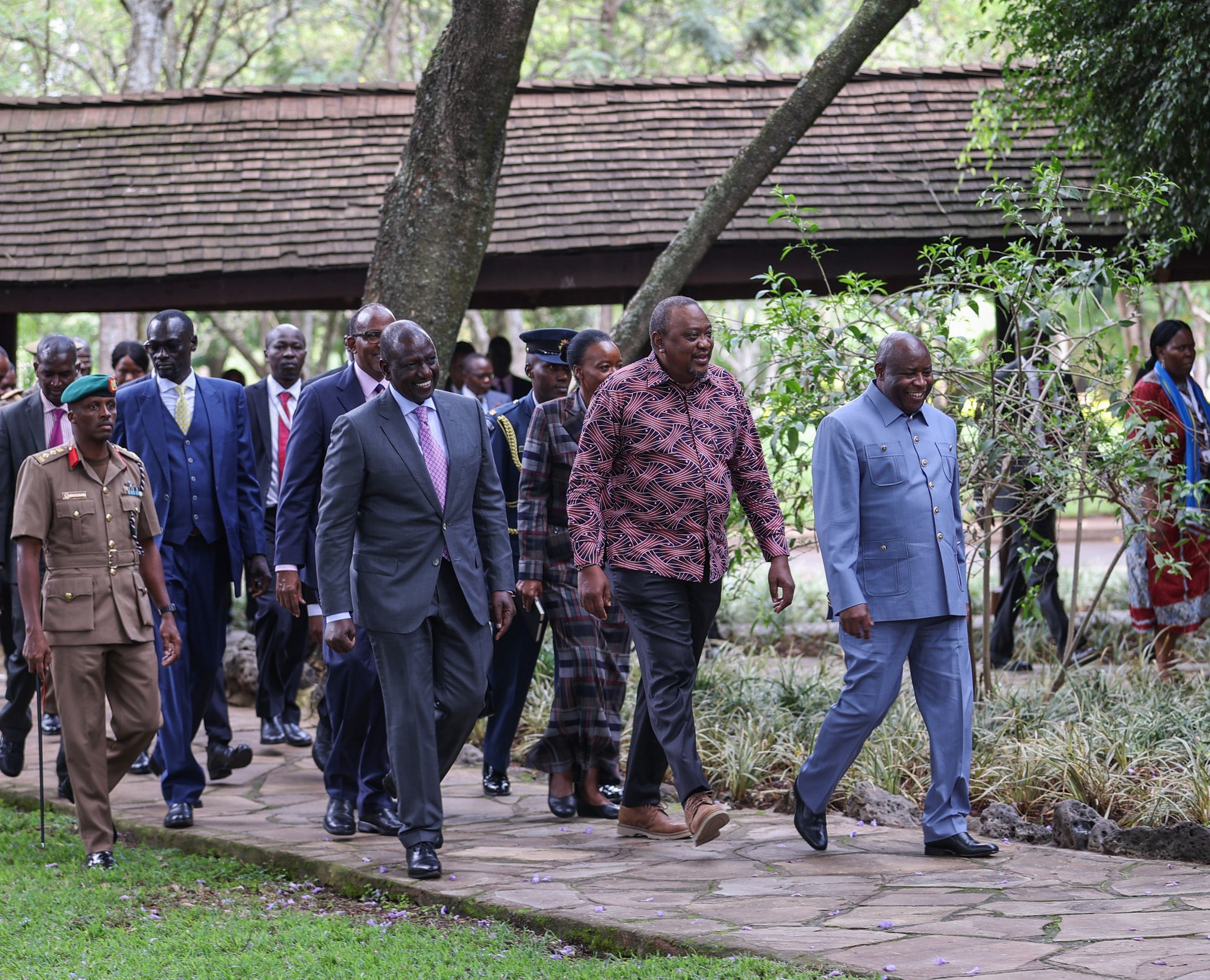 In attendance, as observers, are the African Union, United Nations, and invited members of the Diplomatic Corps in Kenya.
Former President Kenyatta is the Facilitator of the East African Community (EAC)- led Nairobi Peace Process.
"We have convened here to identify the political process and institutional reforms necessary to create an environment conducive to the disarmament of armed groups & to deepen the consultation of communities and armed groups from the concerned areas.
"Having been to Goma and listening to stories of the suffering that people have gone through for so long, I'm more convinced that more effort should be spared in bringing peace and stability to the Eastern side of DRC," Kenyatta said during the meeting.
President Ruto commended Kenyatta for the role he has played in spearheading the peace process in the region.
"It's important that we also appreciate with gratitude the role played by Uhuru Kenyatta as he continues to play the role of Chief Facilitator of the Nairobi Process. Mr. President, I salute your credentials as you champion peace in our region," Ruto stated.
Other heads of State including Yoweri Museveni joined the meeting via Zoom link.