President William Ruto has revealed how he convinced his predecessor, Uhuru Kenyatta, to accept his new role as the peace envoy to Ethiopia and the Great Lakes Region.
Speaking on Monday, November 28, during the third Inter-Congolese Consultations of the Nairobi Peace Process, Ruto said he told Uhuru that he had started an important process in the EAC and he wished him to continue.
President Ruto said that he was on different political sides with Uhuru, but he looked him in the eye and asked him to continue with the peace process.
"My predecessor president Uhuru Kenyatta here and myself were on different sides of the political contest two months ago. But after the election I met H.E Uhuru Kenyatta looked at him in the eye and I told him Mr. President you have started a very important process in EAC and I would want you to continue with that process. And he told me he was ready to do it," President Ruto stated.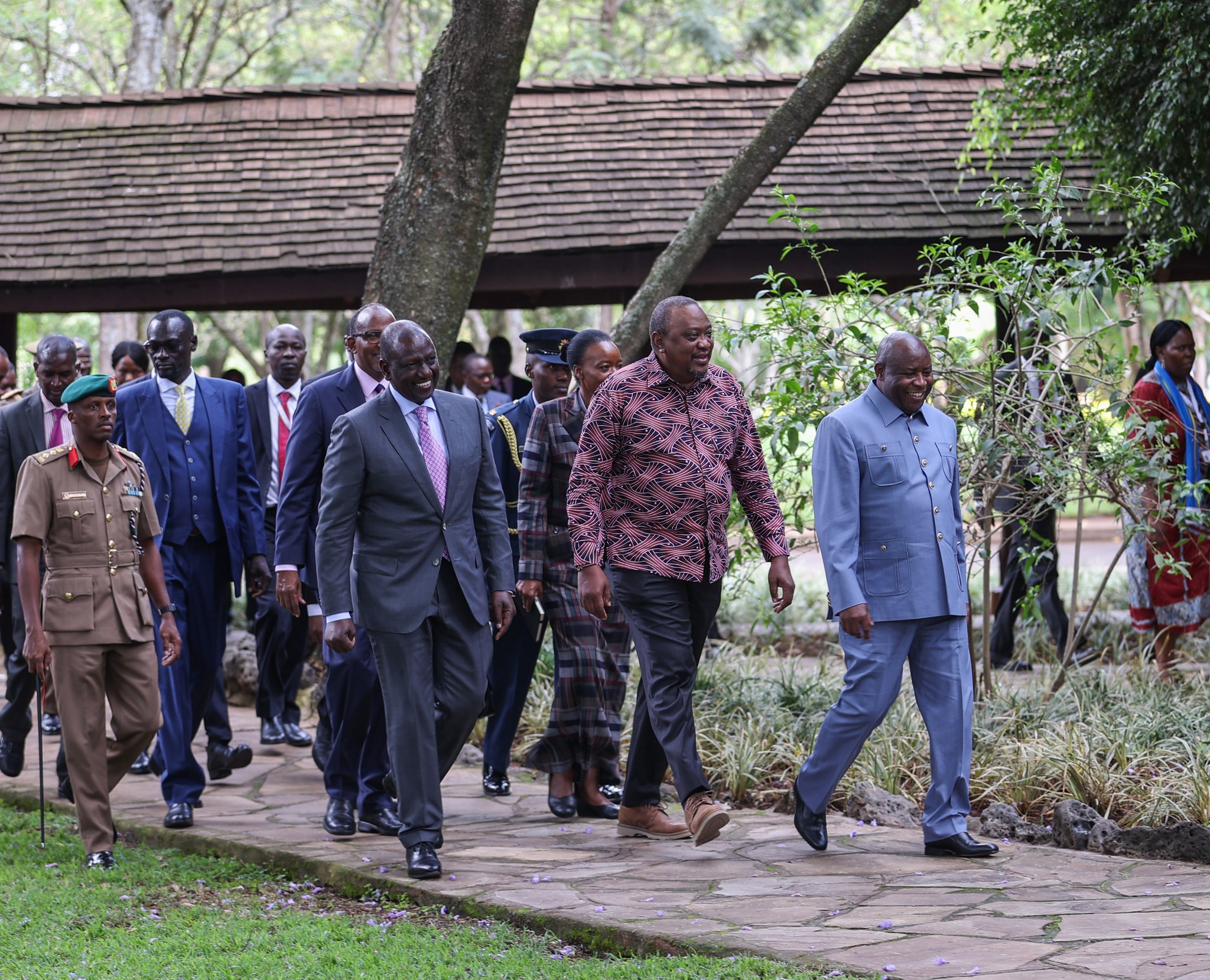 The Head of State further lauded his predecessor for the good work he continued to do since he took up his new role, adding that Kenya valued peace.
"Despite all that had gone on, because of the interest of our nation, region and continent, President Kenyatta has done a wonderful job as he facilitates this process because collectively as a country we value peace," he added.
Speaking during the talks, Uhuru said that the consultations were determined to identifying processes to create a conducive environment for the disarmament process of armed groups.
"We have convened here to identify the political process and institutional reforms necessary to create an environment conducive to the disarmament of armed groups & to deepen the consultation of communities and armed groups from the concerned areas," Uhuru stated.