The Government will end delocalisation of teachers under the new education reforms in the country, Deputy President Rigathi Gachagua has announced.
Speaking when he led the administration of the Kenya Certificate of Primary Education (KCPE) and Kenya Primary School Examination Assessment (KPSEA) for Grade Six on Tuesday, November 29, at Komarock Primary School, Nairobi, Mr Gachagua said the Kenya Kwanza administration will fulfil its promise of allowing teachers to work anywhere.
"We agree in the Kenya Kwanza Manifesto that the process of delocalisation should be done away with so that teachers are able to work anywhere without being coerced to work in certain areas," he said.
Gachagua noted that this is a priority alongside other reforms which the Presidential Working Party will be making as they submit their interim report on the way forward on competence-based curriculum, Technical and Vocational Education and Training and university studies. Currently, the Ministry of Education assigns teachers anywhere.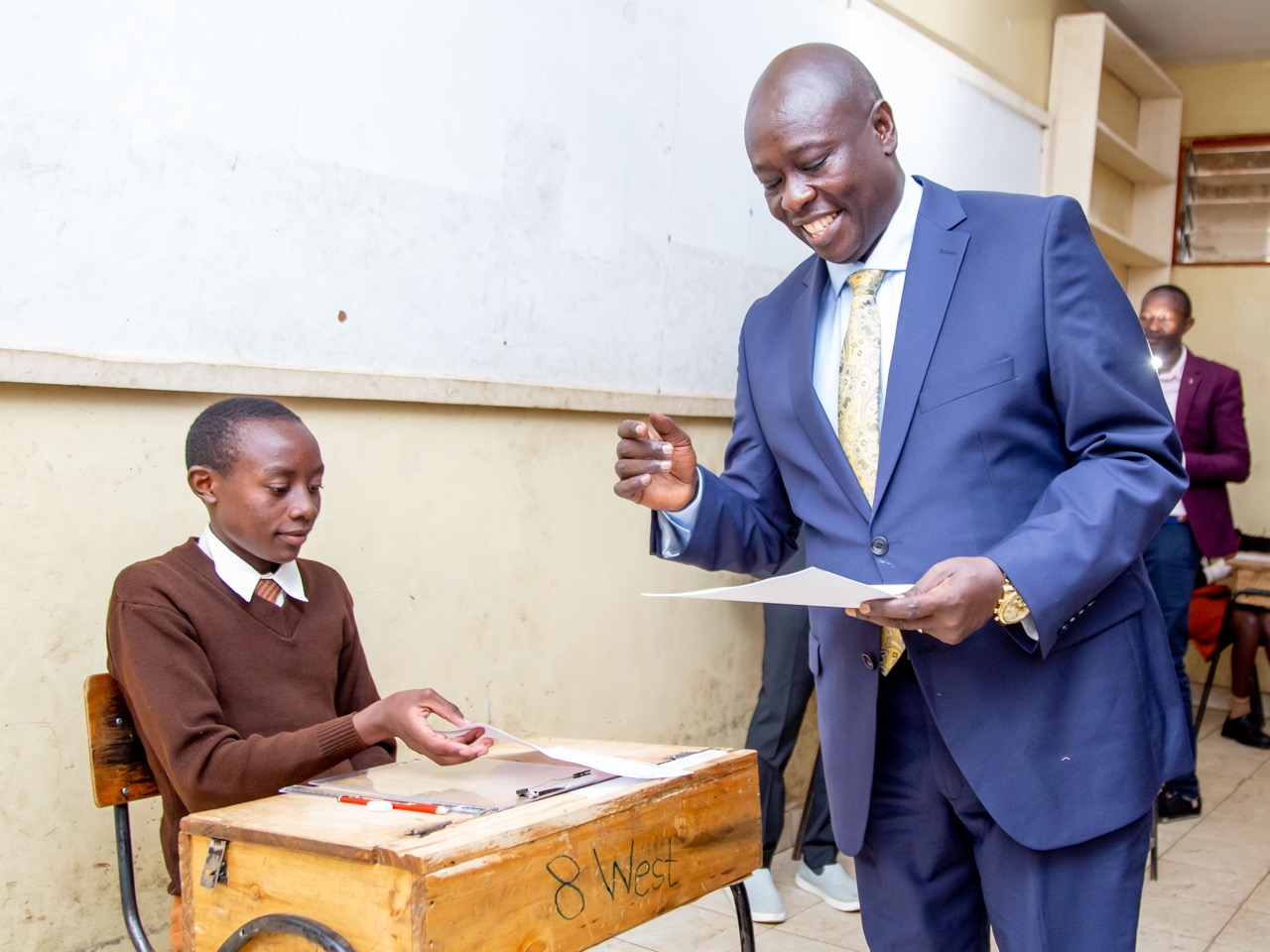 At least 392 learners are sitting their KCPE while 404 are attempting KPSEA.
President William Ruto is expected to receive the interim report on Friday this week.
While delivering a message of good will from President Ruto, Mr Gachagua encouraged the learners to do their best as this will contribute to a better future. He also thanked the teachers of the school and across the country for preparing the learners for the national examinations.
Two learners addressed the Deputy President. They called for support in completion of more classes and lavatories to better serve the school, which hosts about 2,700 students. They also called for repair of water supply pipes to the school.
In response, Mr Gachagua promised to have the water issue fixed immediately, and asked the area MP Benjamin Gathiru to facilitate the completion of the classes.
The Deputy President issued answer-sheets to some of the streams of the school before departure.
The school has 27 TSC employed teachers and five under the board of management. Mr Gachagua promised to have the five teachers employed under TSC in January 2023.