By Violet Murunga
Kenya has made great strides and efforts, both legal and policy at the national level to meet the sexual and reproductive health needs of adolescents in the country, but the implementation of the same remains wanting either because of extreme religious, cultural, and or political standpoints.
Even with existing studies showing that for example introducing sexual and reproductive health in the schooling system will act as a contraception awareness approach that will greatly reduce teenage pregnancy, and national policies to that effect being developed, implementation remains a challenge, exposing the youth to the violation of their rights.
Among other things, the Kenya government developed the Adolescent Sexual and Reproductive Health Policy (2015) that emphasized access to comprehensive sexuality education and adolescent-friendly sexual and reproductive health information and services. Good intervention but how far has the country implemented the policy and with what success? Remember, the country had developed the 2003 Adolescent Reproductive and Health Policy aiming at among other things reducing teenage pregnancy, which failed miserably.
Other harmful traditional practices and culture that continue violating the rights of the girl child include female genital mutilation, force early marriages, among others that play out even with laws against them.
The Kenya Constitution 2010 outlaws' traditional harmful cultural practices, including Female Genital Mutilation, child marriages, and intentional spreading of HIV for example, the Prohibition of Female Genital Mutilation Act, 2011 criminalizes the practice and provides heavy sanctions in Kenya while at the same time providing new opportunities for the total elimination of the practice. However, because of lack of mass support for the elimination of such harmful practices, failure for concerted public efforts and behavior change interventions to change social norms and mindsets, the practices remain rampant.
Players in the industry including the Reproductive Health Rights Network Kenya that convenes an annual review conference have continued asking the government to focus on increasing attention by way of giving it the much-needed political good will and resources.
For example, players in the sect opine that teen pregnancy has negative health, social and economic consequences on girls and national development. Girls who become pregnant tend to drop out of school and often end up with inadequate education, skills, and opportunities to secure jobs. Countries lose out on the annual income a young woman would have earned over her lifetime if she had avoided an early pregnancy. 
Furthermore, early childbearing is linked to high fertility and rapid population growth, which puts pressure on available resources and hampers national development.
Evidence is abounded about how the country can reduce teen pregnancy; keep girls in school through secondary school and higher; intensify efforts to address the underlying economic and socio-cultural factors that lead to school drop-out and allow adolescents to access to comprehensive sexuality education and friendly sexual and reproductive health information.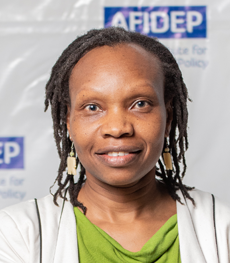 The 2014 Kenya Demographic and Health Survey noted that girls with secondary or higher education are three times less likely to have begun childbearing compared to girls without education. Obviously, the rising cost of living, the situation will be bad, for past studies have shown that poverty, which at the household level translates to a lack of school fees and other basic life requirements school distances, and related asking for lifts from boda boda riders among others a major contributing factor to school drop-out particularly among girls. 
Efforts to have a comprehensive sexuality education offered in schools in Kenya have faced serious hostility even as studies show that one way of reducing teen pregnancy is through empowering adolescents to make informed decisions about their sexuality and sexual health. Once resources are provided and a friendly environment is created for such education, and accessibility to education and the real services including contraception and related sexual and reproductive health services for adolescents, is provided, much more can be achieved in this direction.
As we mark the menstrual week, this year, people must ask themselves, how much such interventions as tax waivers on sanitary towels, donations of such items, and related in an environment where even access to basic things like food is a big challenge, are having on the girl child. Where seemingly tax waivers are being removed from essential items, for how long are tax waivers on sanitary pads or other reproductive health services going to be tolerated or entertained?
Its urgent that stakeholders in the sector engage more proactive communication approaches that will mobilize communities to create room for accepting contraception, sexual education and enhancing accessibility to reproductive health services to the youth.
Media has the potential to influence the national discourse on the issue, sway public opinion and assist in community mobilization towards change of behavior. The media in Kenya has played a critical role in highlighting the issues faced by adolescents. It came out strongly from the training for the radio journalists that in addition to the training that there is need for a mentoring process for journalists from select radio stations, to work with a mentor to identify, gather and produce feature/documentaries for their stations on the thematic areas tackled during the training. With the technical advancement, coupled with training and mentorship, the media is well positioned to reach out to young people through various channels including social media with correct information.
Violet Murunga has 16 years in public health and holds a Ph.D. (Research Uptake) from the University of Liverpool, UK, a Masters of Public Health (Epidemiology) from Florida International University, US, and a Bachelor of Science (Biotechnology) from the University of Newcastle.