Sep 19, 2022 at 05:40 PM
"Power tends to corrupt and absolute power corrupts absolutely. Great men are almost always bad men, even when they exercise influence and not authority," Lord Acton, 1887....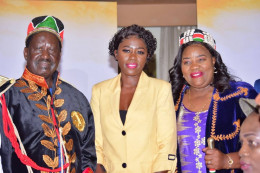 Oct 16, 2021 at 12:06 PM
She added that Ida has also been very accommodative wife to the former Prime Minister, a mother and a leader, and she has done well for their family and the country as a whole. ...