Topic: Governor Samuel Tunai
Dec 17, 2020 at 04:07 PM
While most people only recall crashes that led to loss of lives, it is important to note that several top politicians have been involved in nasty plane crashes and survived. ...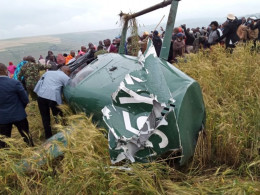 Nov 09, 2020 at 04:01 PM
However, the helicopter developed into a continuous uncontrolled forward movement before crashing into the wheat field. ...
Oct 17, 2020 at 10:20 PM
- Narok Governor Samuel Tunai survives a chopper crash ...