Mar 04, 2023 at 01:37 PM
" Ruto is turning even a disciplined National Youth Service Paramilitary Academy pass-out parade into a ranting forum."...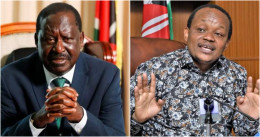 Jan 29, 2023 at 12:59 PM
Look for something else to do, even if it's putting up a YouTube channel - Ngunjiri...
Jan 29, 2023 at 09:24 AM
Dennis Itumbi explained the role of the security enforcement agents in the rally....
Jan 26, 2023 at 03:55 PM
Raila Odinga is scheduled to have a rally at Jacaranda grounds on Sunday, January 29, 2023....
Jan 24, 2023 at 08:53 AM
Odinga sensationally claimed that foreign powers interfered with the General Election in favour of President Ruto....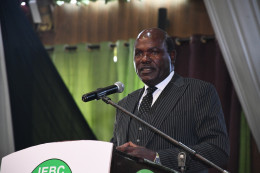 Jun 20, 2022 at 04:14 PM
The Independent and Electoral Boundaries Commission (IEBC) has taken action over the chaos witnessed on Sunday at Jacaranda grounds....
Jun 20, 2022 at 08:59 AM
Babu has been at the centre of accusations over the stoning of Ruto's convoy on Sunday....
Jun 20, 2022 at 07:32 AM
Ruto who had staged a rally in Jacaranda was treated to a rude reception by a section of residents after his convoy was pelted with stones....
Jun 19, 2022 at 04:20 PM
DP William Ruto blamed Odinga for the chaos witnessed. ...
Jun 19, 2022 at 03:24 PM
Chaos erupted at Jacaranda Grounds on Sunday as Kenya Kwanza and Azimio Supporters clashed....
Jun 19, 2022 at 11:35 AM
A contingent of police officers was spotted at Jacaranda grounds on Sunday morning. ...