Jan 09, 2023 at 12:17 PM
"Those who come to town are not complaining of congestion because that is where they source their daily bread...
Nov 28, 2022 at 06:02 PM
Interior Cabinet Secretary Prof Kithure Kindiki on Monday made an impromptu visit to Nairobi's Central Business District (CBD)....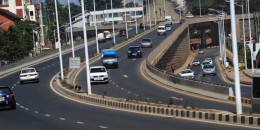 Nov 24, 2022 at 10:36 AM
The 14 roads to be closed will include Kenyatta Avenue in the Central Business District in Nairobi....
Nov 12, 2022 at 09:52 AM
Having been in the city for quite sometime, Michael noticed there were many people who always asked for direction and decided to fill the gap by establishing his direction-giving e...
Nov 09, 2022 at 02:31 PM
Carrefour Kenya has opened a new store in Nairobi CBD....
Sep 23, 2022 at 12:47 PM
The Nairobi Governor has responded swiftly after a tree was cut down in Nairobi's CBD....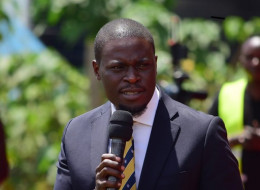 Aug 29, 2022 at 02:15 PM
The Nairobi Governor has given a clarification on reports of banning of mkokoteni in Nairobi CBD....
Apr 27, 2021 at 10:24 AM
The Green Park Terminus is located at the former Lunar park area which is quite some distance from the usual Railway bus terminus where matatus using Ngong Road drop off their pass...
Apr 21, 2021 at 12:24 PM
In a statement on Wednesday, Nairobi water said the line supplying water to the CBD has been shut to pave way for repairs....
Apr 21, 2021 at 11:29 AM
Private car owners and public service vehicles will be the most affected by the increased parking fees....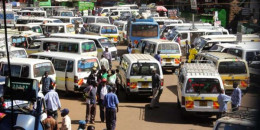 Nov 18, 2020 at 10:40 AM
NMS has already designated Green Park and Desai road terminus as the termination point for matatus plying major city routes. ...
Nov 13, 2020 at 01:23 PM
The florists have been directed to leave the sidewalks with immediate effect as per the directive published in all dailies. ...