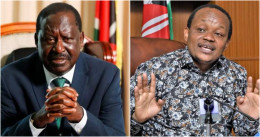 Jan 29, 2023 at 12:59 PM
Look for something else to do, even if it's putting up a YouTube channel - Ngunjiri...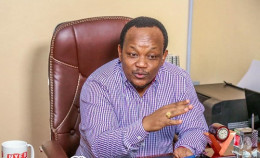 Dec 20, 2022 at 04:11 PM
The former Nyeri MP has spoken about Azimio's loss in the August presidential polls....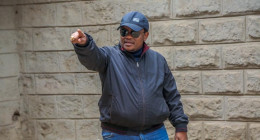 Nov 23, 2022 at 04:27 PM
"Watu waachane na Moses Kuria. No way he made the decision to import maize by himself," Ngunjiri Wambugu....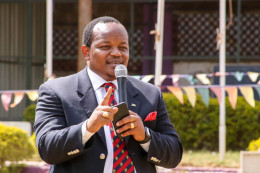 Oct 05, 2022 at 11:59 AM
The former MP says the DP has been made to appear a political buffoon by criticizing everything he does including his dress code....
Sep 22, 2022 at 02:45 PM
"Ruto is now in charge. When one wins you work from there, moving forward," former Nyeri Town MP Njunjiri Wambugu....
Jun 10, 2022 at 12:31 PM
Ngunjiri said they are still loyal to Raila and that they support his presidential bid....
May 25, 2022 at 06:58 PM
In the viral video, Malala is heard making remarks that seemingly undermine police duties....
Sep 30, 2021 at 11:41 AM
ODM leader Raila Odinga on Thursday, September 30, 2021, met a section of Mt. Kenya members of parliament at Serena Hotel, Nairobi County. ...
Aug 01, 2021 at 12:20 PM
Nyeri Town Member of Parliament Ngunjiri Wambugu has proposed changes to the judiciary that will trim Chief Justice Martha Koome's powers....
Jul 03, 2021 at 10:21 AM
Coalition talks between the ruling Jubilee Coalition and ODM have hit a snag after key Uhuru allies called for an immediate halt to the negotiations....
May 21, 2021 at 10:24 AM
National Assembly Deputy Majority Chief Whip Maoka Maore has blamed Jubilee's by-election shortcomings on President Uhuru Kenyatta....