Topic: Oil Marketing Firms
Mar 22, 2023 at 12:34 PM
"Those of you who are hoarding dollars, you shortly might go into losses. You better do what you must do because this market is going to be different in a couple of weeks," Rut...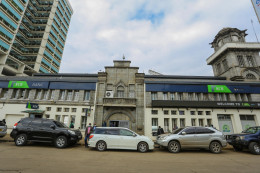 Sep 19, 2022 at 10:12 AM
KCB Bank Kenya has injected over KShs. 120 billion to support Oil Marketing Companies (OMCs)....