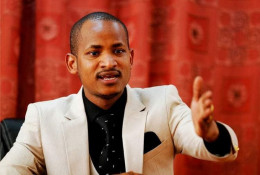 Dec 13, 2022 at 09:08 AM
Babu explained that Raila's loss at times gives him sleepless nights....
Sep 05, 2022 at 10:35 AM
"It was a LONG CON. We live to fight another day."...
Jun 20, 2022 at 08:59 AM
Babu has been at the centre of accusations over the stoning of Ruto's convoy on Sunday....
Dec 08, 2021 at 11:57 AM
Babu said it is Raila's time to be President perhaps insinuating that the 2022 presidential poll is as good as sealed for the ODM leader...