Topic: Prof George Magoha
Jan 06, 2021 at 11:24 AM
Ministry of Education bars journalists from covering schools. Learning institutions had exposed the challenges they are facing as the country fight Covid-19....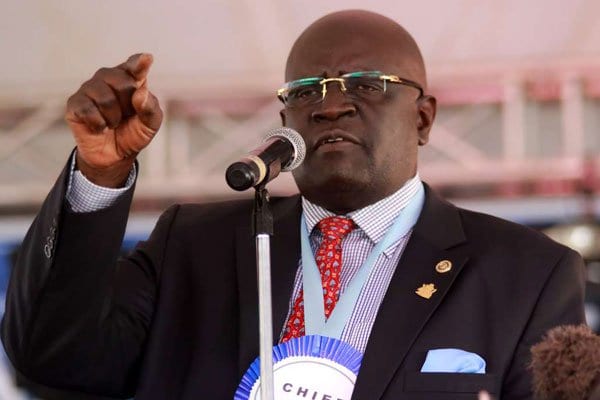 Nov 12, 2020 at 10:39 AM
Magoha's conduct led to outrage from Kenyans and other education stakeholders who called on the CS to either apologize or resign. ...
Nov 09, 2020 at 02:59 PM
Only four students remained at the school....
Nov 09, 2020 at 12:54 PM
The teachers have threatened to seek legal redress....
Nov 08, 2020 at 11:20 AM
The video has sparked anger among netizens who have termed Magoha as arrogant....
Nov 02, 2020 at 02:15 PM
The meeting is key in determining the way forward....
Oct 23, 2020 at 04:50 PM
Several students are in isolation after reportedly testing positive for the virus...
Oct 12, 2020 at 11:30 PM
The video has caused an uproar online with Kenyans calling for better ways to ensure students are safe....
Oct 12, 2020 at 02:00 PM
Primary and secondary school students are back to school seven months after the institutions were closed due to the corona virus pandemic....
Oct 09, 2020 at 01:38 AM
The Ministry had announced that schools will start re-opening effective Monday, October 12....