Topic: Senior Counsel Ahmednasir Abdullahi
Jan 24, 2023 at 08:53 AM
Odinga sensationally claimed that foreign powers interfered with the General Election in favour of President Ruto....
Jan 17, 2023 at 09:18 AM
In a rejoinder to their planned protest, Lawyer Ahmednasir expressed support for the move....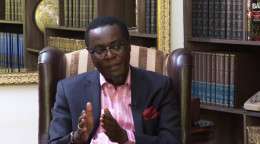 Dec 07, 2022 at 09:23 AM
" You cannot ask @JunetMohamed to respect Ruto. You command respect."...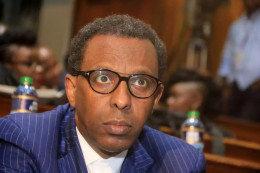 Nov 24, 2022 at 11:02 AM
Oparanyahas already made it clear that he won't support the opposition leader again for the top seat....
Oct 17, 2022 at 07:07 AM
"Jacob Juma was Killed by this team after he left my office on that fateful day," Ahmednasir claimed....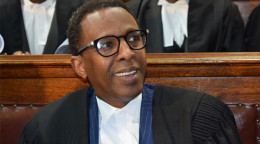 Oct 14, 2022 at 08:52 AM
Ahmednasir faulted former President Uhuru Kenyatta for the mess that saw DPP Haji withdraw cases against top politicians....
Oct 04, 2022 at 07:42 AM
The lawyer said the threats the scion issued to the Kenyan nation had hallmarks of a war...