Trade CS Moses Kuria on Monday, December 12, met US Trade Representative, Ambassador Katherine Tai, and her deputy, Ambassador Sarah Bianchi ahead of the US-Africa Leaders Summit.
"We discussed on plans to begin expert engagements on issues we had earlier identified during our virtual meeting Expanding bilateral trade, inclusion of women and youth in trade, supporting micro, small and medium enterprises as well as advancing the African Continental Free Trade integration," Kuria said.
On the other hand, Ambassador Tai expressed her gratitude to the Kenyan government for welcoming her to Nairobi when she lead the U.S. presidential delegation to the inauguration of President William Ruto.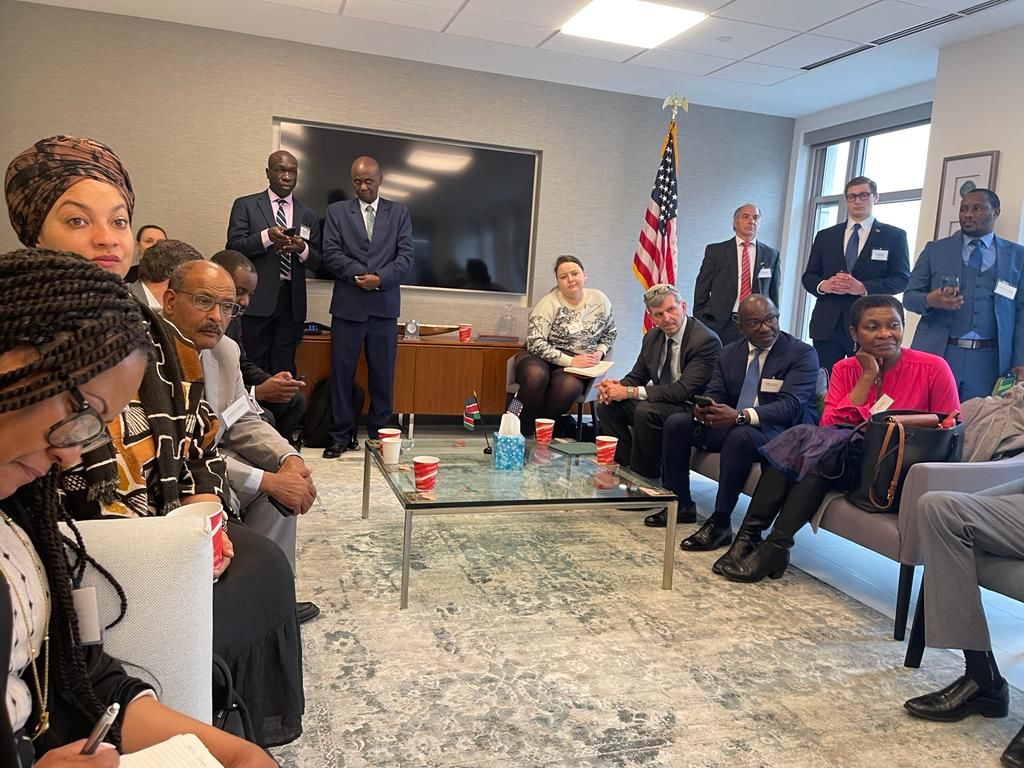 Ambassador Tai, Ambassador Bianchi, and Cabinet Secretary Kuria discussed plans to begin expert engagement on the issues identified on July 14, 2022, joint statement launching the United States-Kenya Strategic Trade and Investment Partnership.
They highlighted how the initiative aligns with the Ruto Administration's domestic objective of greater economic inclusiveness as well as its objective of advancing African continental trade integration.
"Ambassador Tai and Cabinet Secretary Kuria also discussed expectations for the African Growth and Opportunity Act (AGOA) Ministerial meeting that she will host on December 13 with her counterparts from AGOA beneficiary countries, senior officials of African regional economic institutions, and Members of Congress. They agreed to stay in touch on these and other issues in the future," part of the statement by US read.
President William Ruto and Opposition leader Raila Odinga are both attending the US-African Leaders Summit in USA.