Renowned football commentator Peter Drury has finally met Kenyan comedian Arap Uria on the sidelines of the ongoing World Cup in Qatar. 
Uria, who is famed for his perfect lip synchs of Drury's commentaries, landed in Doha on Friday, December 2. 
The comic then showed up on the streets in his trademark regalia, asking to meet the commentator who had earlier this year hailed him for his talent. 
"Hello Peter Drury, it is Arap Uria. I am in Qatar and I would like to meet you," read Uria's placard.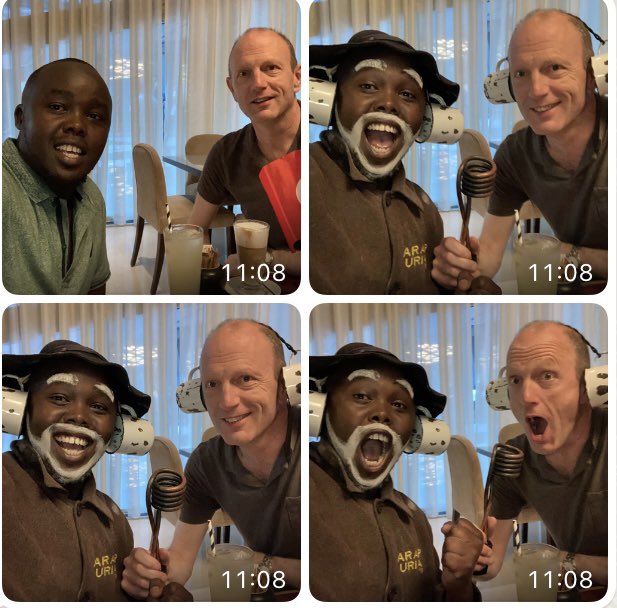 In no time, the commentator responded via his colleague Jim Beglin, promising to meet the comedian today, Saturday, December 3.
The Renowned football commentator kept his word and finally met Uria who could not hide his joy in the photos seen by Nairobi Leo.