Renowned actress Catherine Kamau popularly known as Kate actress and Philip Karanja aka Director Phil have announced their divorce after five years of marriage.

In a joint statement on Tuesday September 19, the two said they dicided to end their marriage a long ago.
The former couple asked their followers to respect their wishes for the sake of their privacy and their children. 
"We came to a conclusion to end our marriage a long while ago and are separated. We sincerely request everyone to honor our wishes for privacy for us and our children," read the statement.
Kate noted that their separation was not a secret but they decided to keep it private.
"Was never a secret, we just kept it private. To all our dear fans, asanteni sana for the support over the years," she stated.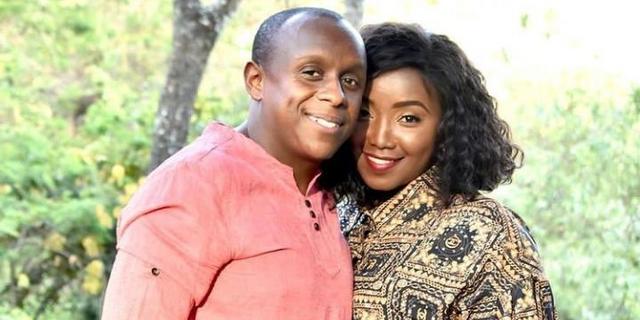 Karanja on his part said the divorce was between the two of them and asked Kenyans to allow them to move on with their lives. 
"Hii ni mambo ya watu wawili, but allow us to add you to the group chat kidogo, so we can proceed with our lives bila story mob," he stated.
Karanja, however, noted that they will remain friends, co-parents and business partners. 
The two had tied the knot in 2017 at a wedding held at the Windsor Golf Hotel and Country Club. The former lovebirds are blessed with a daughter and are also raising a son from Kate's previous relationship.