Oliver Mathenge is arguably one of the most skilled and knowledgeable digital journalists in the country.

He has worked in several renowned media houses including Radio Africa - Group Digital Editor and Nation Media Group where he currently serves as Multimedia Editor for NTV.
He is currently a household name in the digital media industry, but what many don't know is that he struggled to make ends meet before being the big shot he is today.
In this article, we outline Mathenge's journey to being the great journalist he is today:
Education
According to his LinkedIn profile, he attended Nyeri High School and successfully completed his O-levels in 2001.
He later joined Strathmore University in 2002 and pursued a Diploma in Management Information Systems, after which he undertook an undergraduate degree in Communication (Electronic and Print Media) at Daystar university.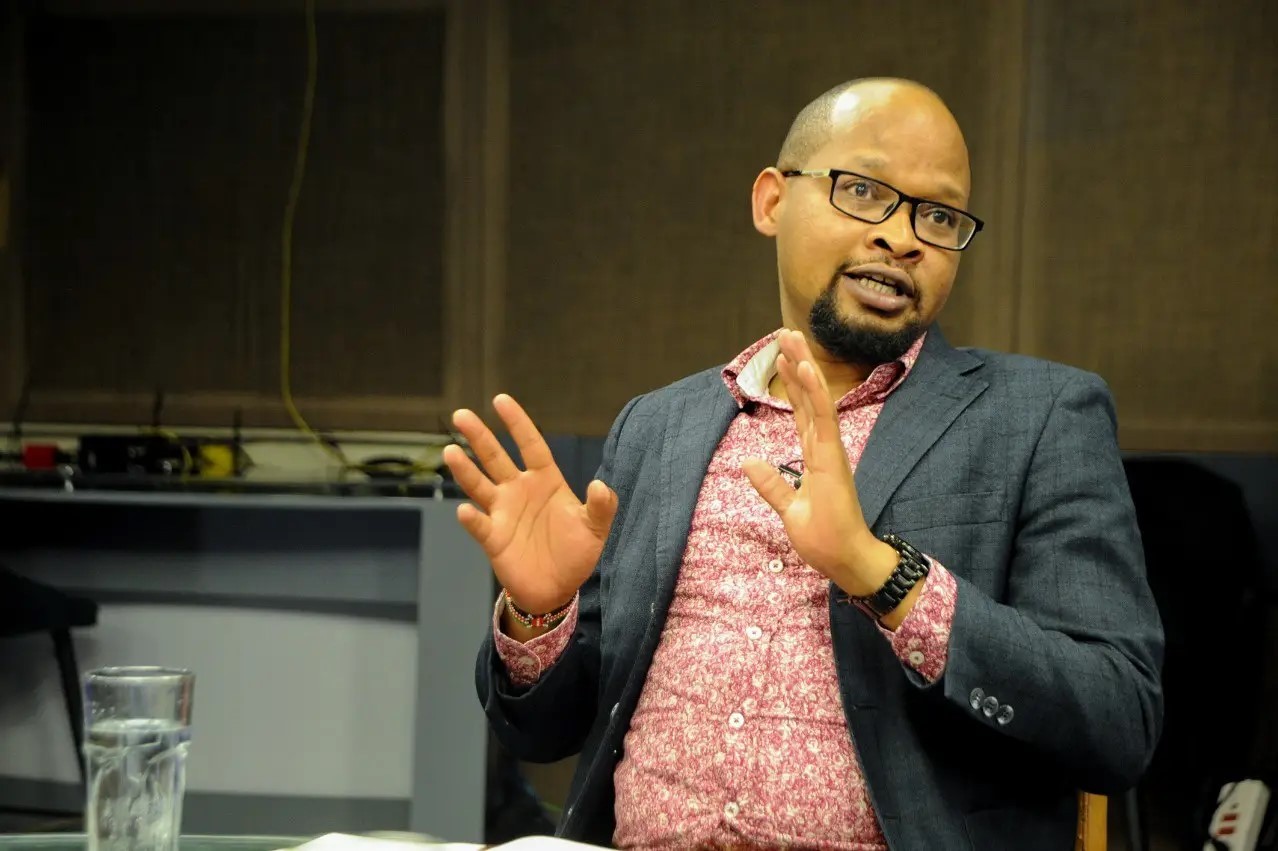 Renowned journalist Oliver Mathenge. [Photo: Courtesy]
Working at a Pork Butchery
While recently weighing in on Charlene Ruto's story on how she sold smokies during her campus days, Mathenge noted that while he is a successful journalist now, no one believes he had a tough time growing up.
In a series of tweets, he narrated that he used to work at a pork butchery and would begin his days by rushing to City Market to get pig heads for soup.
"The Charlene story reminds me, because of where I am today, people never believe I used to work at a pork butchery owned my late uncle in Ngara. No one believes that I used to start my day by going to City Market at 6am to buy pig heads for soup that mechs around the area loved," he tweeted.
He further noted that working at the butchery had its challenges, but it shaped him to be who he is today.
"I used to smell of pig meat plus blood and smoke all day. It was a humbling experience to get into a mat from CBD to Ngara (and later Kahawa Sukari at the second butchery). Sometimes, we are never our history," he divulged.
Newsroom Career
His official journalism career began at Nation Media Group in July 2007 when he assumed the position of a news journalist.
He served in the role for five years after which he moved to Radio Africa.
At Radio Africa, he started as a Parliamentary Reports Editor and grew in rank to Group Digital Editor; a role that saw him oversee content development and publishing for Radio Africa Group's outlets - The Star Newspaper, Mpasho, Classic 105, Kiss 100, and Radio Jambo.
Moving from Radio Africa to Nation
Mathenge in November, 2021 officially announced his switch from Lion Place to Nation Centre.
During his time at Radio Africa, he played crucial roles in building the digital departments s well as the monetization of the platforms.
Mr. Mathenge is also credited with leading the digital transition from the old website to the new Cosmos CMS platform, which encompasses new digital elements aimed at improving the online reader experience.
While announcing his exit, Mathenge appreciated the Radio Africa team for supporting and working with him to grow the various platforms and make the company one of the leading news outlets in the country.
He joined Nation in December 2021 and has been with the media house to date.