Nairobi is one of the fastest growing cities in Africa thanks to the huge and vast investments by government and local investors. 

Some of the standout investments include modern road network and high-rise buildings that decorate the city's skyline. 
One such building is 88 Nairobi Condominium- a 44-storey building located in Upper hill Nairobi. It is set to be the tallest building once its construction is completed.
The building is a project of Jonathan Jackson - an Eldoret-born business mogul who is keen to change the face of Nairobi by constructing a spectacular building while at the same time supporting the less fortunate.
In this article, we outline the story of Jonathan Jackson focusing on some of his key milestones:
Jonathan Jackson Early Life.
He was born in Eldoret, Kenya. Not much is known but his early life, but it is reported that he attended Hill School Eldoret and St Andrews Turi, before moving to the United Kingdom where he undertook his university education.
His parents lived in Nandi area, with his father being the Principal of Mosoriot Teachers Training College.
Founding Lordship Group and Developing 88 Nairobi
He founded the Lordship group in 1989 and has been its chairman ever since. The company's headquarters is in Prague, Czech.
In Czech, he started out by renting and leasing office space to small companies. He used the rent income to build his company and after a few years, he had developed several properties in the country.
He later sold some of the properties and expanded his business to other countries including; United States and Kenya among others.
In Kenya, Jonathan has invested at Karen Hills, Upper Hill and Naivasha. One of his standout investments is 88 Nairobi Condominium; a 44-storey building located in Upper hill.
88 Nairobi is set to be the tallest building in Sub-Sharan Africa once its construction is completed.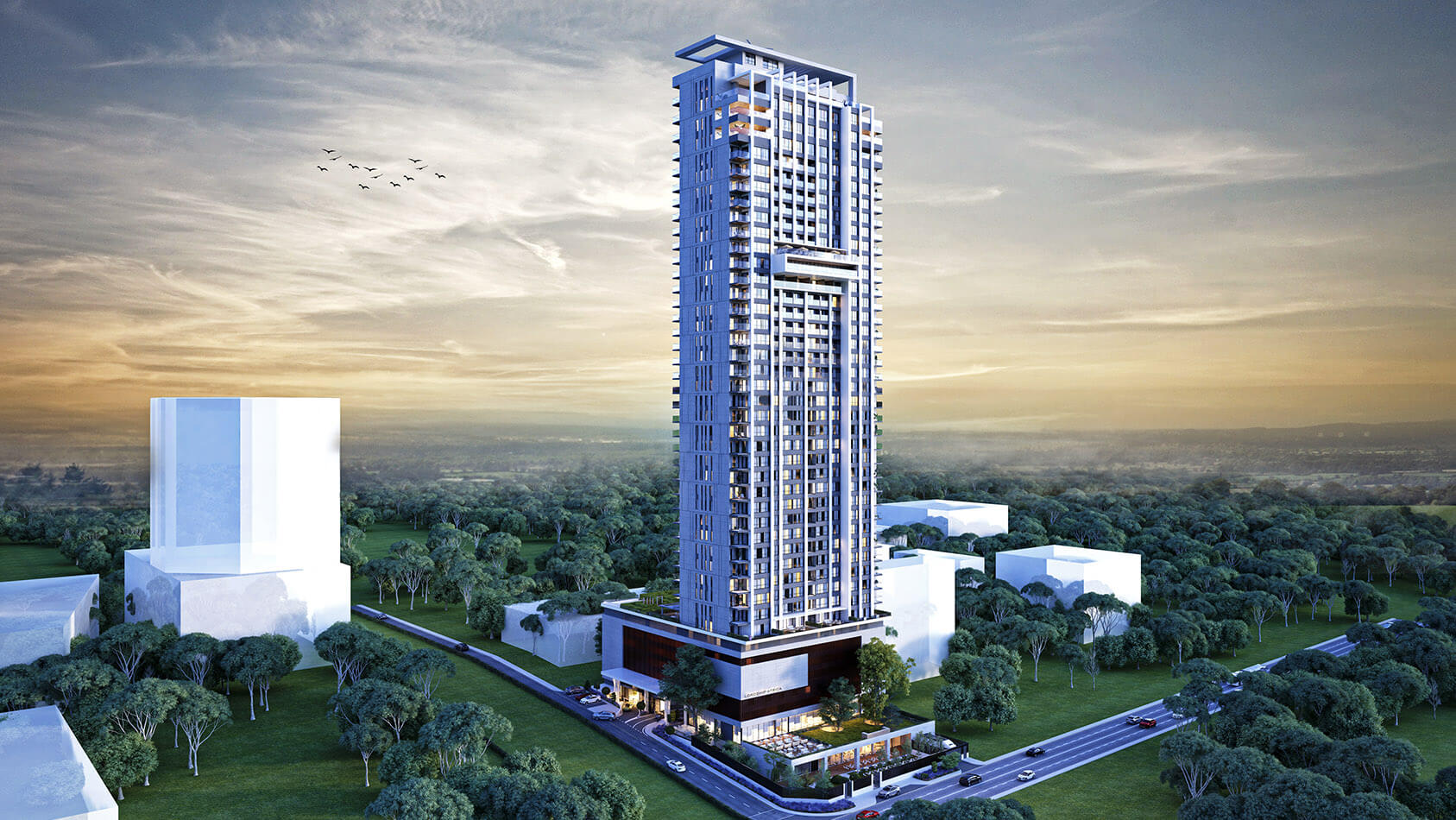 A simulation of what 88 Nairobi will look like once completed. [Photo: Lordship Group]
Jonathan Jackson Foundation
As the name suggests, the foundation is owned by the business mogul. According to him, he established it to "bring significant impact to communities in informal settlements by developing sustainable income generating initiatives."
The foundation is working with youth groups from slum areas, with an am of empowering them through sporting activities, training and rehabilitation.
Acquiring Nairobi City Stars Football Club
Jonathan through his foundation acquired the Nairobi City Stars in 2019 when the club was about to be relegated into the third tier of the country's football league.
Following his acquisition, the club had a turnaround and moved up until it got into the premier league. Currently, the team is position 15 on the national league.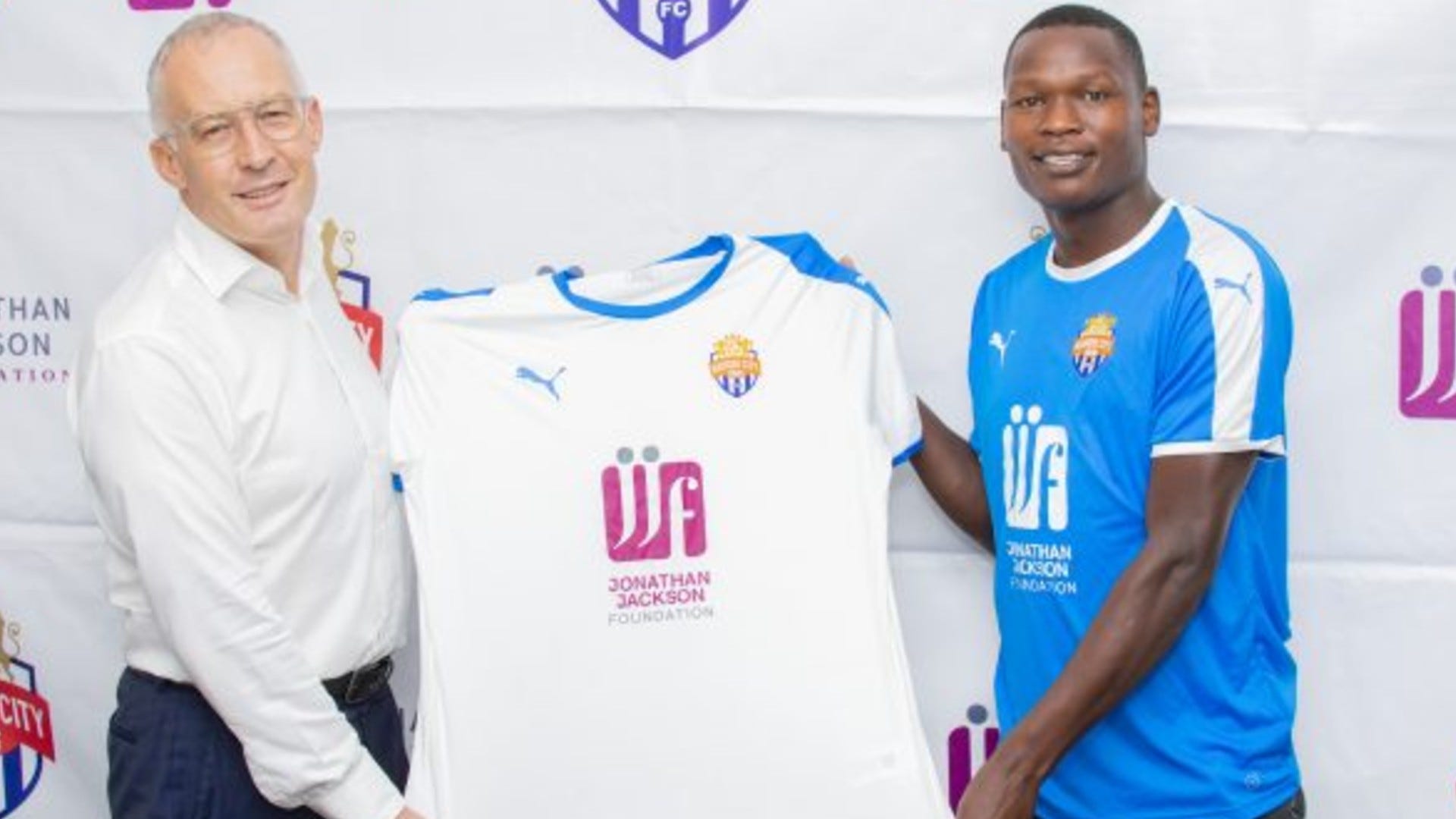 File image of Jonathan Jackson and a City Stars player. [Photo: Courtesy]

"We bought Nairobi City Stars and are doing extremely well there," he said during an interview with Alex Chamwada's Daring Abroad show.
To those aspiring to be entrepreneurs, the real estate mogul advices that patient and determination is key as results are not seen immediately and the challenges can weigh one down.